Today is the one year anniverary of my meeting Ian for the first time.

I thought you might enjoy a "snippet" from my blog post last year,
from Vietnam:

Well, we got up early this morning, had breakfast on the 10th floor of the hotel, and went to Bac Ninh to the orphanage. We got the babies and went straight to our Giving & Receiving Ceremony. Everything went smoothly and well.
Ian was sleeping when we got to the orphanage (in a crib! but not like our "western" cribs) So, our first picture of him~ he is sleeping. He is a very chubby little guy~ nice round belly~ his primary caregiver kept rubbing it and saying something that I'm sure must mean "chubby". We haven't heard him cry yet~ he's been very pleasant~ smiles alot and even laughs out loud. Oh, and get this~ he has 6 teeth~ not just the two we could see in the last picture~ 2 on bottom and 4 on top!
Our room at the hotel is nice. It's only got 2 twin beds and we were wondering where we would put Ian to sleep. One of the ladies on the trip asked to switch rooms~ her room is in the front and gets alot of the street noises~ so she's moving to the "big bedroom" and she said she'd be willing to trade with us. Hopefully we can accomplish that switch later this afternoon.
Well, I guess we'll go introduce Ian to the hotel!
Here's the first glimpse I got of him:
And our happy reunion as Mother & Son: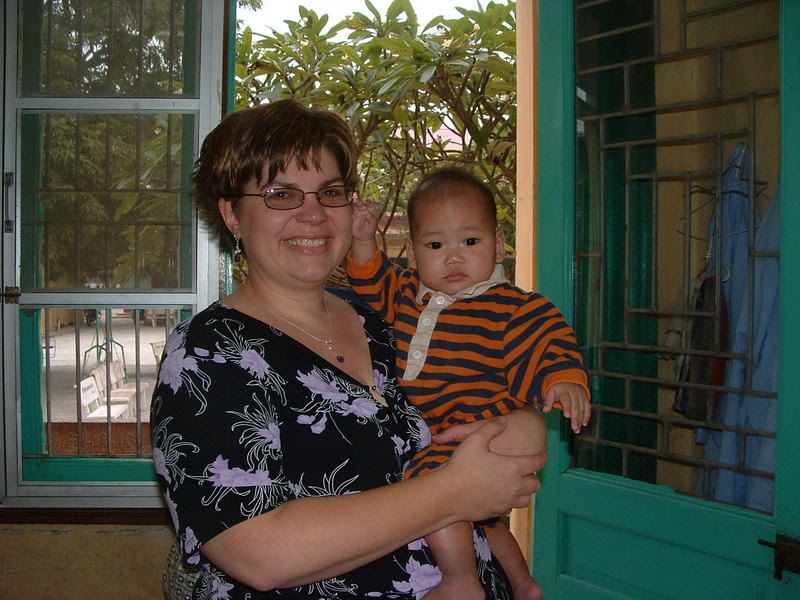 Boy, how he has grown!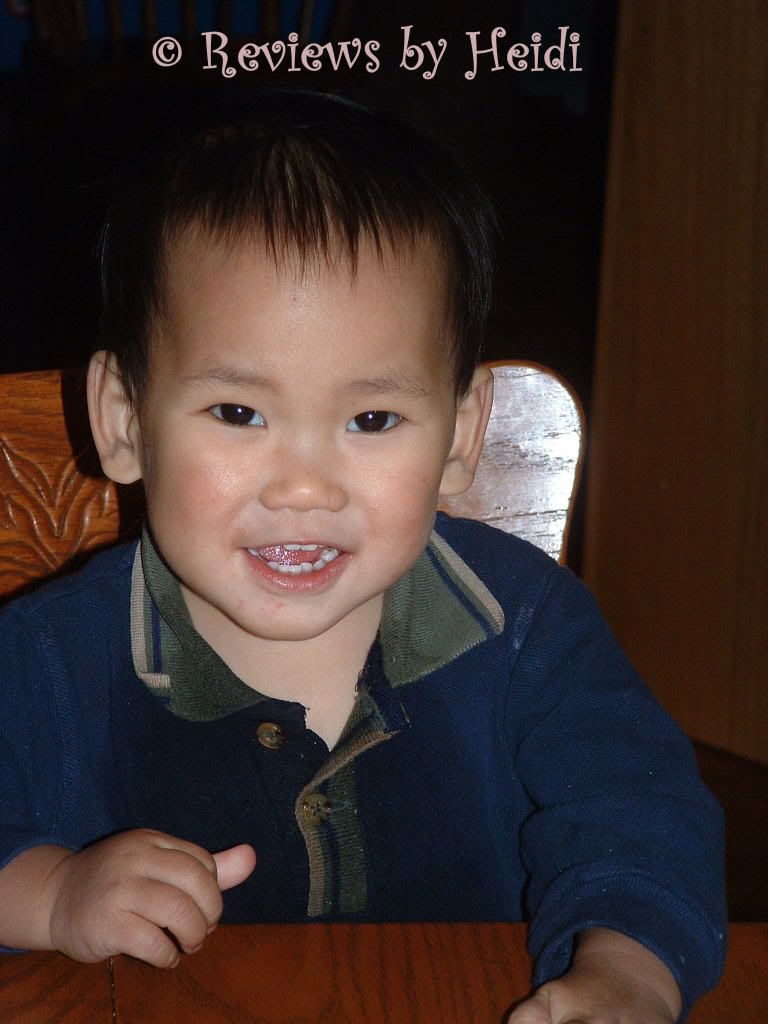 Happy Anniversary, Ian!

Mommy loves you very much and can't imagine life without YOU in it!