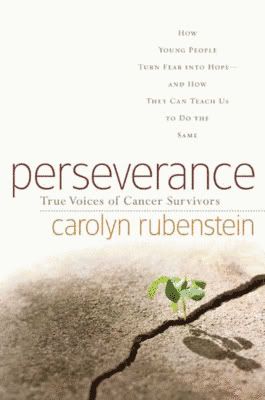 Can you imagine being in high school or college and suddenly learning you have cancer? You thought you had a lifetime ahead of you and the whole world at your feet, but suddenly you're told… maybe not. How would you cope?
That's the question the twenty young people in this book had to answer when they were diagnosed with childhood cancer.
Perseverance
shares life lessons learned through their stories and educates the reader on how to incorporate them into his/her life. It tells of their trials and tribulations, of their triumphs, and of the unique challenges that day-to-day life brings them.
Perseverance
also provides an intimate look at the lives and journeys of these young people and how their courage and strength have affected the lives of others.
These honest, first-person accounts lend amazing depth to the inspiring stories of these young men and women. Inside, you'll meet Zac York, who tells of climbing Mount Whitney—on crutches—after battling brain cancer. You'll meet Alex Oden, who—just days after brain surgery—gave his 8th grade peers a graduation speech called "A Day Well Spent," in which he challenged them to make a difference in just one day. You'll meet Kristen Jones, who, while battling leukemia, was able to pass the MCAT and pursue her dream of becoming a pediatric oncologist.
Twenty unique and fascinating stories, with one common theme: perseverance. The stories of these heroes demonstrate how anyone can learn to live with energy and passion, regardless of the obstacles to be faced, and will remind us all that
now is everything
.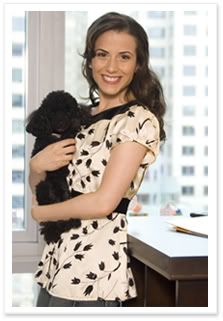 Carolyn Rubenstein has spent most of her life working with children with cancer, in one form or another. She first met "kids with cancer" when she was six years old, and visited Camp Sunshine in Maine. Even at that young age, meeting these children affected her deeply—they were her peers, but considered "different". But really, Carolyn realized, they weren't different at all. She made dear friends at that camp, and it started her on a path.
That path has taken many turns. At 14, although still just a kid herself, Carolyn started "
Carolyn's Compassionate Children
" (CCC) a non-profit organization that began as a pen-pal program for kids with cancer. As the years passed, Carolyn "grew up" with many of her friends with cancer, and saw the financial difficulties they were facing when it came to paying for college. Often, these young people had so much medical debt that paying for school seemed out of the question. To address this need, CCC changed focus from just a pen-pal organization to one that provides scholarships and support to childhood cancer survivors. In addition to providing its own scholarships, today CCC features on its website the "CCCpedia," a database accessing information about more than 3,000 college scholarships for young adult cancer survivors.
A native of Boca Raton, Florida, in 2007 Carolyn graduated Phi Beta Kappa and summa cum laude from Duke University with a BA in psychology. She began her PhD program in clinical psychology at Harvard University in the fall of 2008. Now age 24, in her free time she practices yoga, writes letters, and spends as much time as she can with her family, her friends, and her dog Lila Rose.
Carolyn has appeared on NBC's Today Show and Fox News Strategy Room, and has been profiled in the Boston Globe. Carolyn is a Featured Blogger on the
Huffington Post
and also blogs on
Psychology Today
.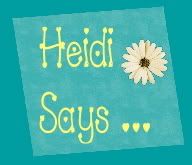 Wow! This book came to me at JUST the right time - I knew it was a God-thing when I received the e-mail asking me to consider reviewing this book. My best friend Sue had recently been had surgery to remove a very large tumor, which had been diagnosed as cancer (ovarian). Having the opportunity to read stories of those who had walked the path of cancer and lived to survive - actually, thrive - was so refreshing to me!
Perseverance is a really neat book. It's a compilation of the stories of 20 young people - each one is a childhood cancer survivor, each has a very different story to tell, and each one has come through their cancer journey having learned lessons that are invaluable.
I appreciate the time that Carolyn took in compiling this book. She didn't just ask people to submit their stories, she actually took the time to get to know each of the contributors. She wrote the introductions for each one of them. In so doing, she's made friendships that will last a lifetime. And the readers of Perseverance benefit by the positive stories that are shared. I especially appreciated the addition of photographs - they help make the stories come to life, seeing real people behind them.
If you know someone with cancer and would like to share some positive stories with them, I'd highly recommend this book. Not all of the contributors are Christian, but several are and share openly about their faith. The book can be purchased at several online retailers (including Amazon). For purchasing options, click
here
. Also, be sure to check out
Carolyn's website
- she's got lots of interesting goodies on there to share. (If you live near me and would like to borrow this book, I'd be more than happy to share!)
Oh, and at the time of this writing, I'm happy to report that my friend Sue has persevered and beaten her cancer as well! Praise God!
This review courtesy of A. Larry Ross Communications