Christian Fiction Blog Alliance
is introducing
Tidings of Great Boys
FaithWords (September 8, 2009)

by

Shelley Adina
Finals week is approaching and Mac is still undecided on where to spend the holidays. Normally she'd go home to Scotland, but spending two weeks alone in the castle with her dad isn't as appealing as it used to be. So she invites Carly, Lissa, Gillian, and Shani to join her for the holidays!
Mac is determined to make this the best Christmas ever. She even decides to organize the traditional Hogmany dance for New Year's Eve. If she can get her mother involved in the dance, maybe her parents will finally get back together.
But when Mac and the girls arrive in Scotland, they are faced with bad news: the castle is falling apart and Mac's parents are struggling financially. Not only that, but Shani is in big trouble with Prince Rashid's royal family. Can the girls find a way to celebrate the holidays, get Mac's parents back together, save the castle, and rescue Shani from her relentless pursuers? There's only one way to find out...
If you would like to read the first chapter of
Tidings of Great Boys
, go
HERE
.
Award-winning author Shelley Adina wrote her first teen novel when she was 13. It was rejected by the literary publisher to whom she sent it, but he did say she knew how to tell a story. That was enough to keep her going through the rest of her adolescence, a career, a move to another country, a B.A. in Literature, an M.A. in Writing Popular Fiction, and countless manuscript pages.
Shelley is a world traveler and pop culture junkie with an incurable addiction to designer handbags. She writes books about fun and faith--with a side of glamour. Between books, Shelley loves traveling, playing the piano and Celtic harp, watching movies, and making period costumes.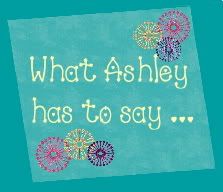 This is the fifth book in the series by Shelley Adina. I had gotten the first ones to review before- and I really enjoyed them. I was excited to hear that Mom was getting number five to review, and that I'd now have the whole series (until book six comes out later this year!).
I love these books, because each one, is from a different girls' perspective. It gets me into the life of all the main characters lives.
These teen books, are just like most others, these girls like boys, and they want a boyfriend. Not every girl in the series has a boyfriend, but there are crushes. And they wish that they could have one.
There is kissing in these books, but nothing too serious, and never more than just that.
This book "Tidings of Great Boys", was probably my favorite in the series, because it was about Mac, my favorite character. She is the redhead, and she has a temper, just like any redhead does. (I should know, right!?). She stands up for what she believes in, and never backs down.
Overall, I think these books are some that all teens would enjoy- because they have a little bit of everything, and every girl is different, and you can usually relate to at least one of them, if not two!
If you read these books, be sure to let me know what you think, by checking me out at my blog:
Life of a Music Luver
.