I think that, for ease of playing along, I'll try to post Destination Disney topics and/or questions on Mondays. You don't have to necessarily answer/play along on Mondays - just get your post up sometime during the week and come back here and sign the Mr. Linky (so that all who are participating can stop by and visit your blog). Hopefully, we'll all get some great new Disney ideas AND, even more important, we'll make some NEW FRIENDS!!!
Just some quick maintenance before moving on to this week's question ---
When you make your Destination Disney post, be sure to link back here to this post (that way, your blog readers and friends can find us and play along, if they like!)
I'd love to get a lot more people involved in Destination Disney, so if you are reading this and can't or won't play along, please consider making a post about Destination Disney anyway - maybe someone reading your blog would like to play!
We love reading your posts about Disney, but (even more than that) we love seeing pictures! So, if you have pictures to go along with the weekly topics, please be sure to share!
Please be sure to grab that banner and use it in your post. Add it to your sidebar too, if you like!
Don't forget to sign the Mr. Linky!
For those of you who do not have blogs, but would like to participate anyway, please simply leave your answers to the questions in the comment section for each week's post.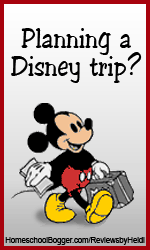 OK, now on to the fun ---
We'll start off with a two-fold question:
HOW MANY TIMES HAVE YOU VISITED DISNEY THEME PARKS? (I'd love to know the years you've visited, and see pictures too, if you have them!)
and WHICH PARKS HAVE YOU VISITED? (by this, I mean location, such as Florida, California, Tokyo, etc.)
I have only ever been to the Disney parks in Florida. I've been there 5 times --- twice as a teenager, in 1987 and 1989; and 3 times as an adult (with my own family), in 1999, 2005, and 2009. I'll just share a few pictures - this first is my friend Ann and I in 1989 (wow, 2 teenagers loose in Disney World! that could be trouble!), the second is my family, including my parents, in 2005.