Today is a day of normalcy around here (at least, so far - it's only 1:13! I don't want to speak too soon and jinx things!)
Gracie seems to be feeling much better. She was my sickly little one - she had lots of asthma problems and would get
very
sick,
very
quickly - so I usually run her to the doctor quicker than I would the other two. Yesterday, her throat was red and her glands were swollen (in addition to a fever of 100+). Zithromax seems to be her wonder drug, so we grabbed some at the pharmacy (along with some Sucrets for kids) and headed home for day of rest.
I think it's so sweet how dogs (and maybe cats too) can sense when their people aren't feeling well. Yesterday, as Gracie chilled on the couch, both dogs knew that she was under the weather - so they stuck to her quite closely, making sure that she was well-protected.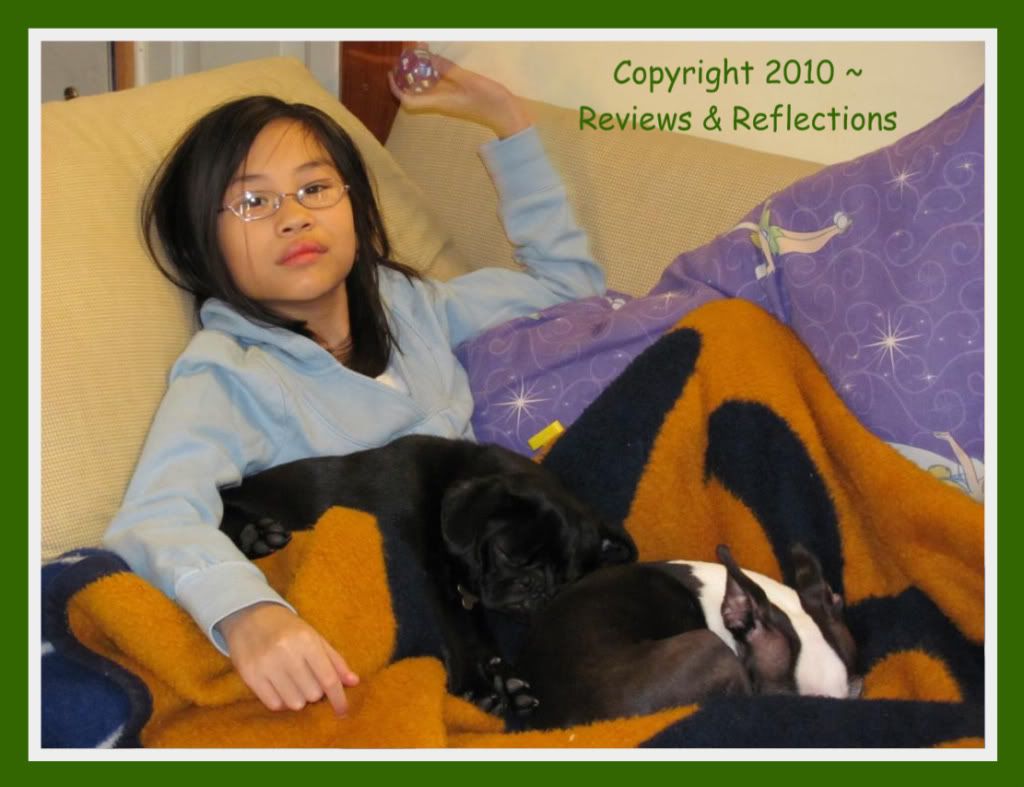 Thankfully, she's feeling much better today - good enough to go to piano lessons and do school!

Over the past 2 days, she and I have been working with the knitting looms, and we were each able to complete a hat! Who knew?! The loom directions recommended heavy yarn (#5), but didn't really describe what kind of yarn. I went for a more funky yarn, in shades of brown and black. I think a more normal yarn would have looked better (though this one wasn't too hard to work with). Here is the finished product (this picture makes it look like there is blue in it - there isn't):

Gracie used the loom recommended for a children's hat. However, the finished product is TINY! We tried it on Ian and it was even small for him. This one may become a gift for a friend's baby! I love the way you can see the stitches better with this yarn type, though:

I followed the directions to add a brim to my hat - Gracie didn't want one. The hat kinda curls up at the bottom instead. I looks cute. Now, Ashley wants to take both skeins of leftover yarn and crochet matching scarves. She's currently working on a multicolor, variegated scarf.

We need to find a good source for more yarn and go purchase some more. I think Gracie will use the smaller adult-sized hat loom next time. I want to try some other projects, such as scarves, etc. I found some great patterns online.

What are you crafting?