In addition to my tribute to Sue today, I thought I'd lighten the mood and participate in some fun stuff for Friday as well.  So, here goes ---
First up – Friday Follow -


Sponsored (this week) by: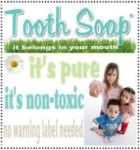 I've gotten some great new blog followers over the past few weeks by participating in Friday Follow (and I've found some great blogs to follow too!)  All you have to do is post about it, and link up on one of the sponsors' blogs – then start visiting other blogs and make new friends!
Second – Follow Me Friday

Much like Friday Follow, this has been a similar and equally great way to make some new bloggy friends!  Head on over to Trendy Treehouse for more details (just click on the button).
And because I need some fun, I thought I'd try this meme -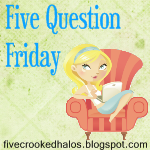 1. How much time do you spend on the computer a day?  The quick and simple answer – too much!  First of all, computers come in very handy for homeschooling.  Secondly, my job is almost 100% done on the computer.  And, third, I like "playing on the computer" – doing things like blogging, keeping up with friends on Facebook, etc. 
2. Will you pay for your children's college or raise them to pay for their own way? My kids are going to need to pay for their own college education.  First of all, I'm not a huge proponent of college.  I don't believe that it's for everyone.  So, I'm going to want to make sure that my kids are serious about college and that they know what they want to go for. I hope that we'll be able to help them make wise choices concerning their futures.

3. Have you ever been in a car accident?  Yes, unfortunately; but, thankfully, I've never been seriously injured in one.  Minor injuries and a few totaled cars.  I do have a fear, though, that I've probably never admitted on my blog – I'm afraid that I'll die in a car accident.  Because of that, I tend to be a major backseat driver.  If you find that hard to believe, ask Brian – he'll be more than happy to verify.

4. What is your favorite book?  Someone who spends as much as time reading as I do will be hard-pressed to choose just one favorite book.  If I'm forced to pick just one, I'll go with the Bible.

5. Do you make your bed everyday?  Well, I'm extremely particular about not climbing into a messy bed at night; so on those days when I get up and don't make my bed first thing, I will be sure to make it at some point during the day (even if it's at bedtime!)