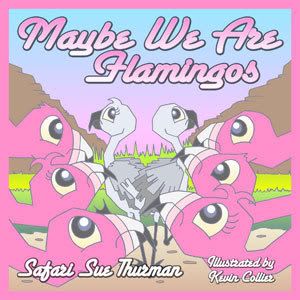 Flora and Fernando are the wrong color for flamingos. They wonder what they could be until they discover becoming pink can take a year, and staying pink is due to their diet. At last relieved, they draw funny pictures of how they might look if they ate broccoli or blueberries.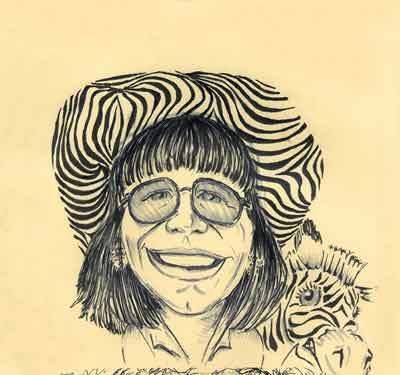 Safari Sue Thurman started out as a character on a radio show in AZ. She went on to entertain at the Phoenix Zoo, and moved from there to producing a television show for CBS, Arizona Entertainment Weekly.
Currently, she is busy developing television pilots, writing novels, and the Safari Sue Series of children's books inspired by her life experiences. As a creative writer, thinker, and visionary, Sue has published a variety of materials. She is a vocalist and loves singing and doing voice-overs. Currently she's energized about developing a television pilot for children to ignite their imaginations through the magic of reading. The program will also showcase excellent children's books with help from some interesting, colorful animal friends. To learn more about Safari Sue, visit
her website
.
Heidi Says: I must say that Keven Collier is quickly becoming one of my favorite children's book illustrators. The illustrations in Maybe We Are Flamingos are bright and colorful, playful and fun. And Safari Sue has written a precious tale of little flamingos who just aren't sure where they belong in this world because they don't look like the other flamingos, but don't really seem to fit in anywhere else either. Eventually, they learn to make light of their appearance and discover that what matters most isn't what's on the outside, but what's in the heart. My 8-year-old thought ths book was very cute and says it's a definite must-read! So, we would recommend Maybe We Are Flamingos and will definitely be watching for future collaborations of Safari Sue and Kevin Collier.