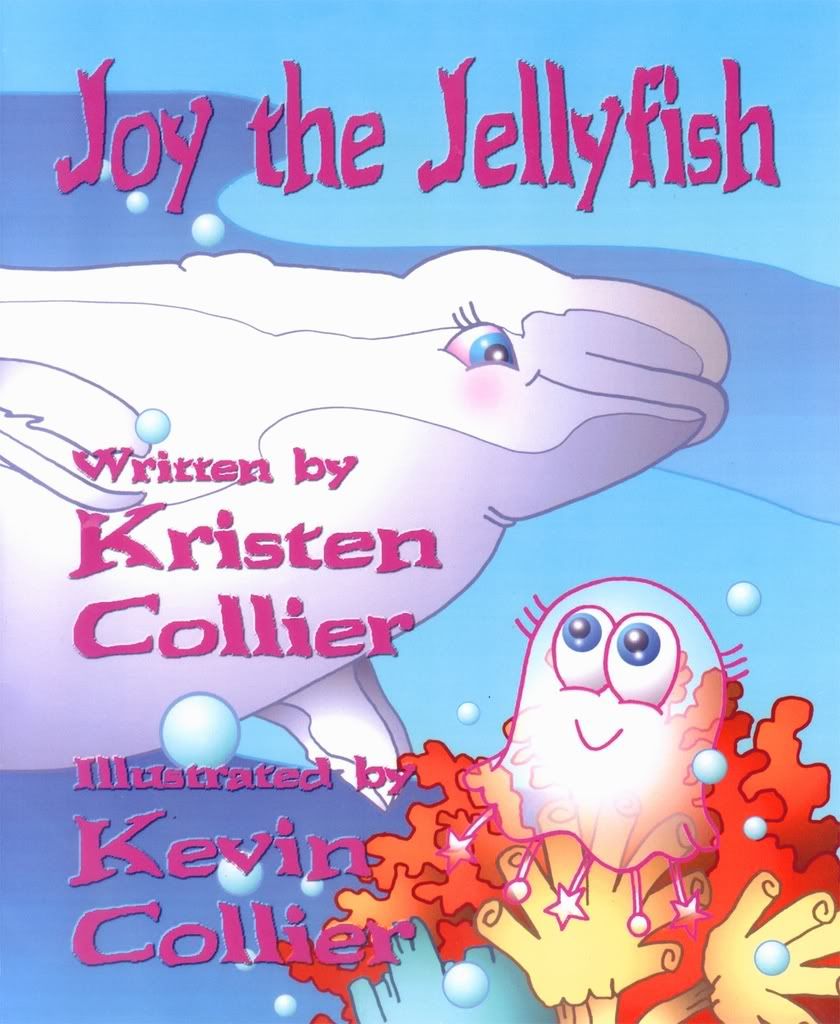 What if you were a nearly-transparent creature who was almost impossible to see swimming in a vast ocean? Who would be your friend? That is the plight of Joy the Jellyfish, who swims the ocean looking for a friend.

Kristen Collier is a critically acclaimed Christian novelist, a columnist for several newspapers, and a feature writer for magazines. Kevin Collier is a children's book author and has illustrated over 40 children's books.
I was honored to be asked to review this precious book! I love children's books anyway, and this one has a very sweet storyline and illustrations that are colorful and fun. I've come to love any book that is illustrated by Kevin Collier (our Splish artist); but this book, in particular, is fabulous. It's very obvious that a lot of extra time and effort were put into making this book wonderful.
The storyline is simple, yet profound. Joy, the seemingly transparent jellyfish, has trouble making friends. She believes it is because others don't notice her or can't see her. Finally, she comes to realize that in order to have friends, you have to BE a friend. Of course, the book has a happy ending.
This book would be excellent for a beginning reader, or especially for a shy child. If you have a special child on your Christmas list, and you've been looking for a great book, I'd definitely recommend adding Joy the Jellyfish to your gift buying for this year. The book can be purchased
here
, and is also available on Amazon.com, Target,com, and other online book retailers.
If you'd like to have even more fun with Joy, check out the
book's website
, where you'll find all kinds of great worksheets to expand the learning and fun of the book!