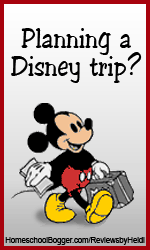 This week's theme is to share your
FAVORITE DISNEY PHOTO OPPORTUNITY
With our Disney trip looming on the horizon
(less than a week until we leave),
I'm anxious to hear about your favorite place to take pictures.
Of course, everyone wants pictures of the Disney icons - Cinderella's Castle, the EPCOT ball (Spaceship Earth), Mickey's Sorcerer Hat & the Tower of Terror (at Hollywood Studios) and the Tree of Life (at AK). But, surely there are other less famous places that you love to take pictures. I want to hear about them (and see some of your favorite pictures too!)
Me, personally, I've always been intrigued by the Disney gardening, so I enjoy taking pictures of the character-shaped topiaries that are all over the Disney grounds. I also want to have our family picture taken in every county in World Showcase on this next trip (we did it last time too, but 1/2 our pictures are in those horrible bright yellow rain ponchos! LOL)
I like to make a list of all the pictures I want to remember to take -as a matter of fact, I've already got a checklist started. Wanna see it? Here it is:
*Remember to take pics of favorite rides/signs outside rides

*Take pics of fun food!
J
Magic Kingdom

Entrance (Mickey head in bushes)
Castle from Crystal Palace
Cinderella Castle Wishing Well
EPCOT

Family Pics in every country of World Showcase
From Japan Pavilion – looking back over lagoon to Spaceship Earth
Spaceship Earth (from back, with fountain)
Bridge between UK & France (Eiffel Tower)
Monorail as it passes Spaceship Earth
Hollywood Studios

Animal Kingdom

Downtown Disney

Other

Chip & Dale Campfire (Fort Wilderness)
So, please share your favorite photo opportunities (as well as any photo-taking tips) so that I can add them to my list. Thanks!