Have you heard of The HomeScholar?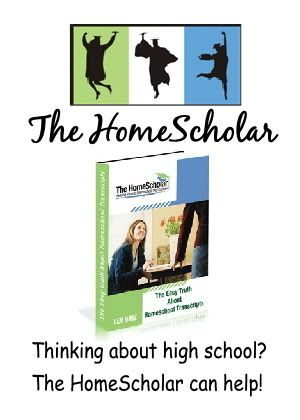 I was just introduced to The HomeScholar earlier this week, when I received the e-book -
The Easy Truth about Homeschool Transcripts
- to preview for the Schoolhouse Store. I quickly accepted this e-book for sale in our store because, let's face it, there simply is not enough information available for those of us who are planning to homeschool through the high school years. My Ashley is in 9th grade this year; though I've already started her transcript, I very much appreciate the wealth of information that is presented in this e-book, and will be reading it more in depth as soon as I get some spare time.
If you would like to learn more about The HomeScholar, or find out how to purchase this e-book for yourself, please click on the graphic above. I'm pretty sure you'll come back and thank me!