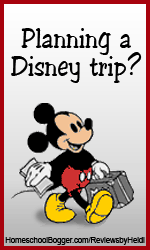 This week's topic is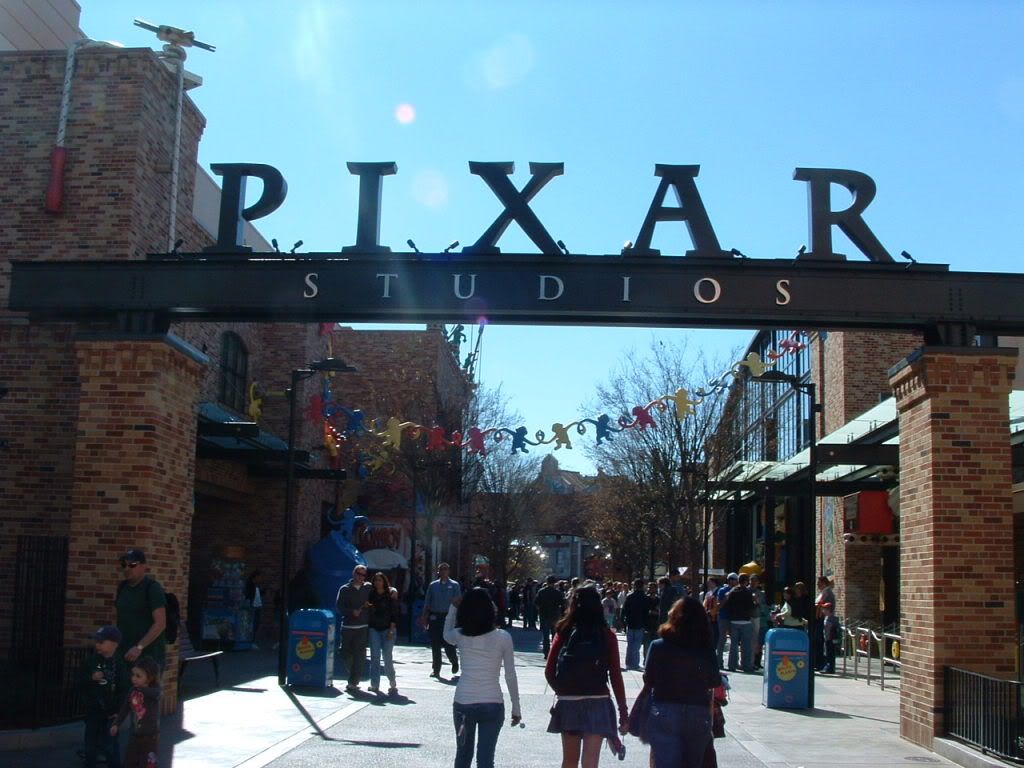 I had a feeling that my family (especially Ian) would love the addition of Pixar Place to Disney's Hollywood Studios. The newest ride to hit the Studios is Toy Story Mania! The lines are a MILE long, and with due reason - this ride is a BLAST! This game is like your favorite arcade game come to life! This ride (and a fast pass) are a DEFINITE MUST!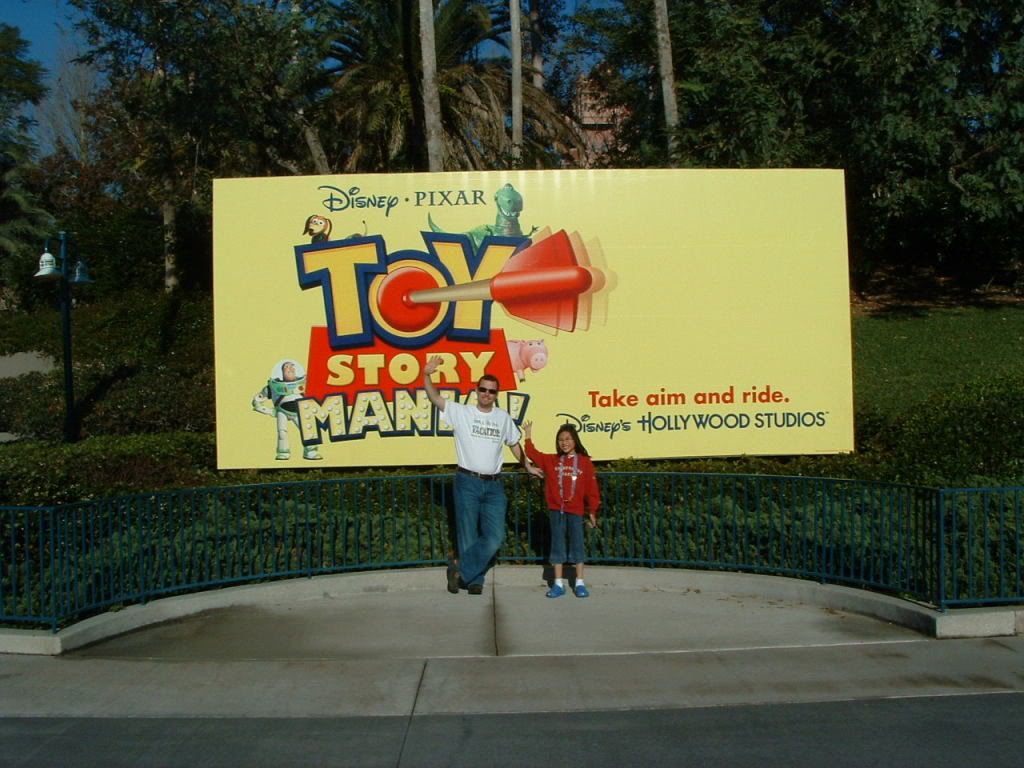 Gracie and our friend, Abe, at the entrance to Hollywood Studios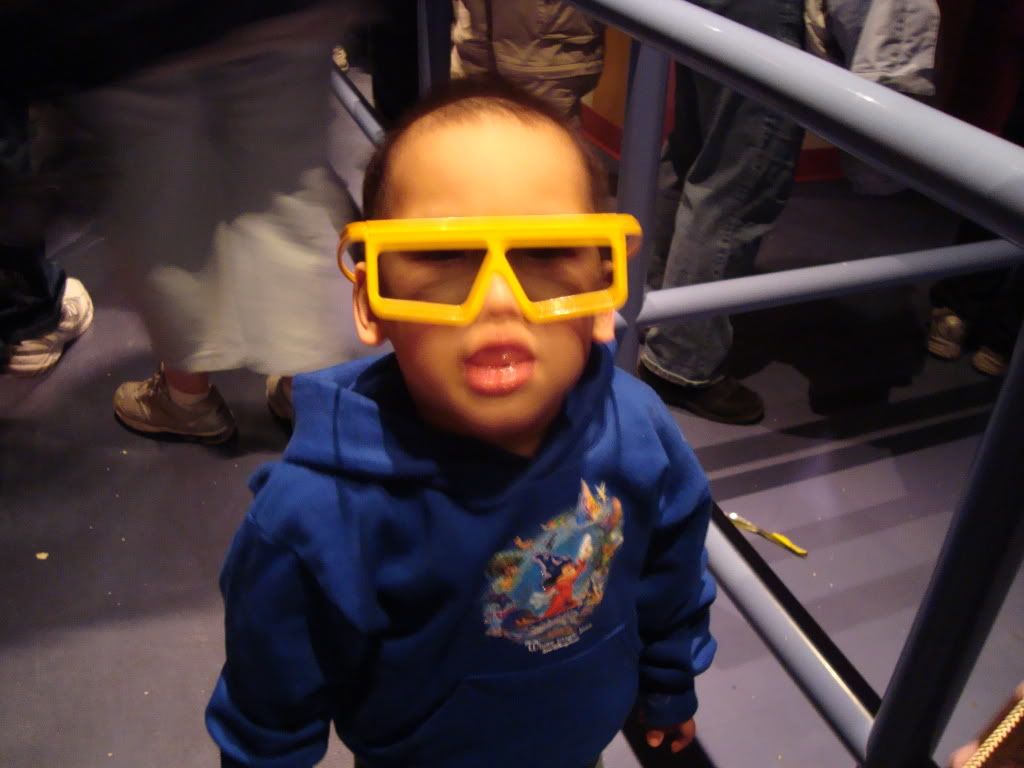 Ian waiting in line for Toy Story Mania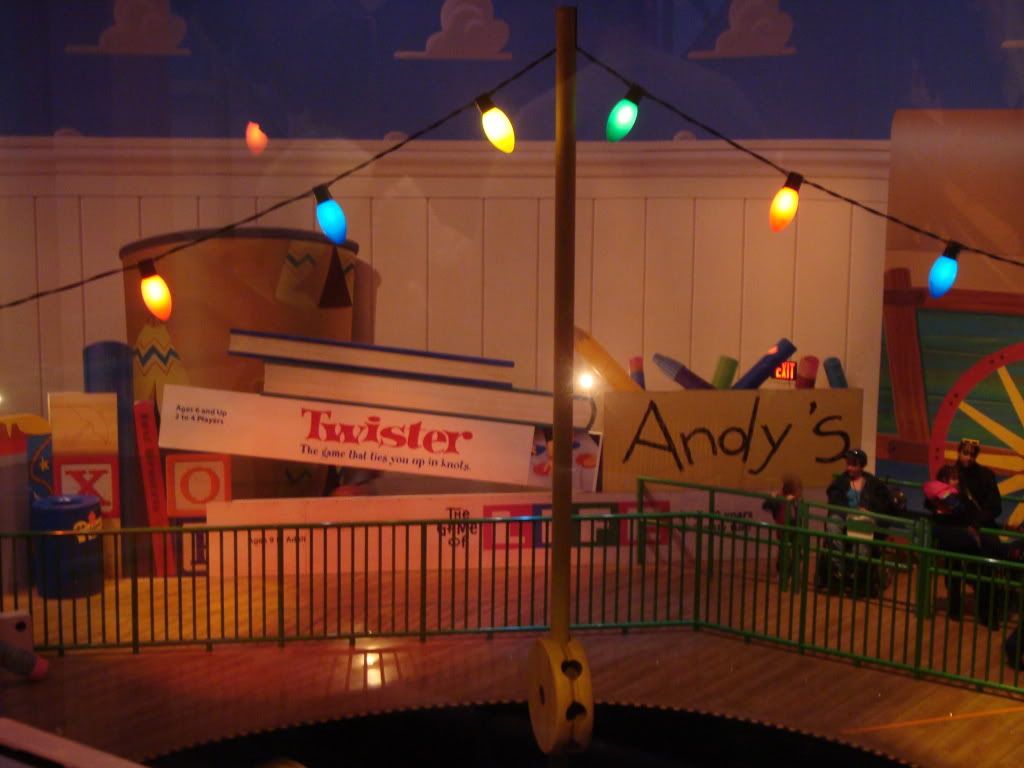 a view from the (long) line, waiting to board the ride
You just never know what you might see in Pixar Place! Ian especially loved browsing in the gift shop where he finally decided to purchase a large (somewhat) stuffed Woody and a small Woody & Bullseye figurine set (it was just too big a decision for such a little boy).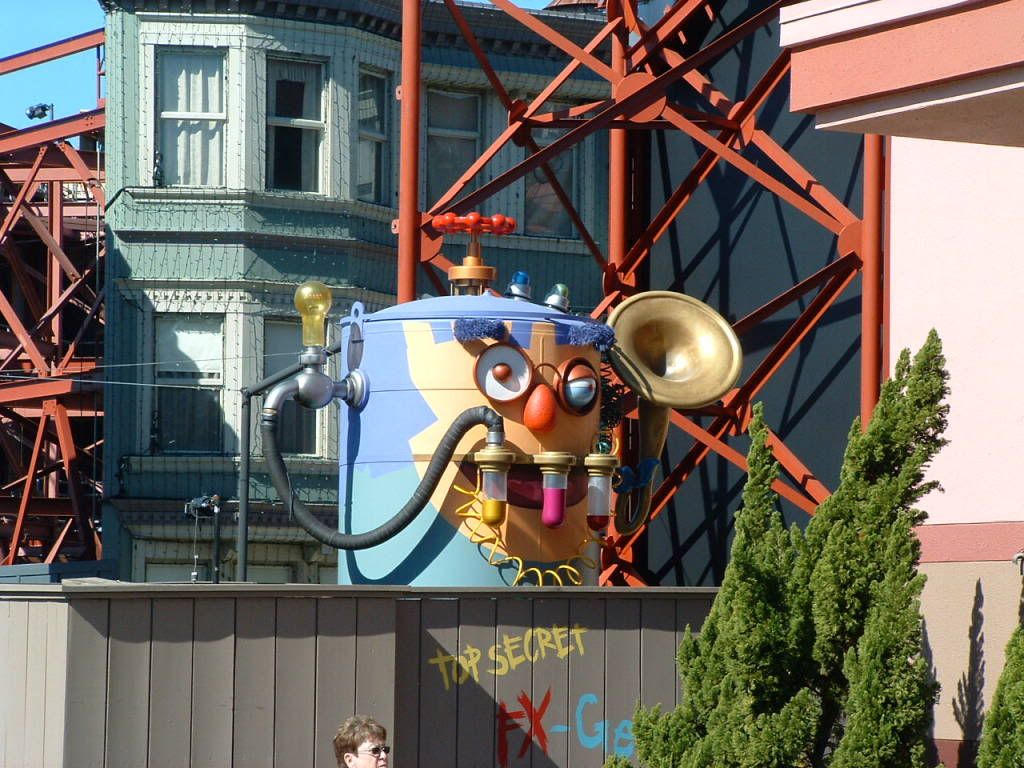 Some of the best characters at Hollywood Studios are the Pixar Characters. We waited in line to meet Woody & Buzz.....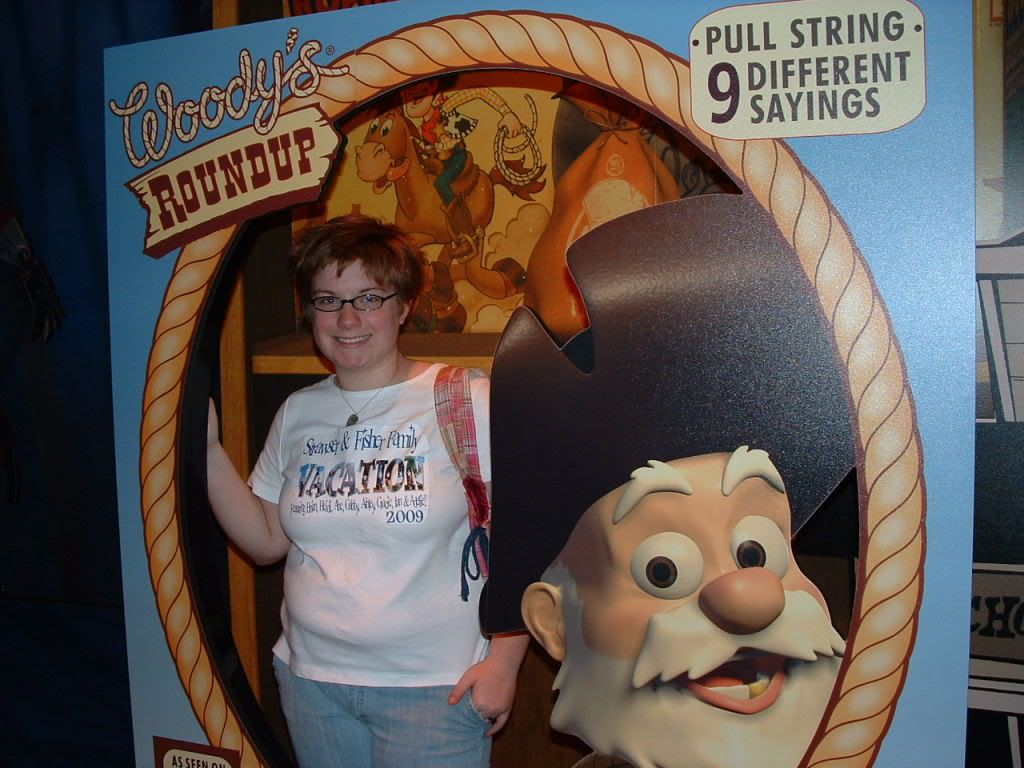 I love how Disney finds ways to entertain while you wait!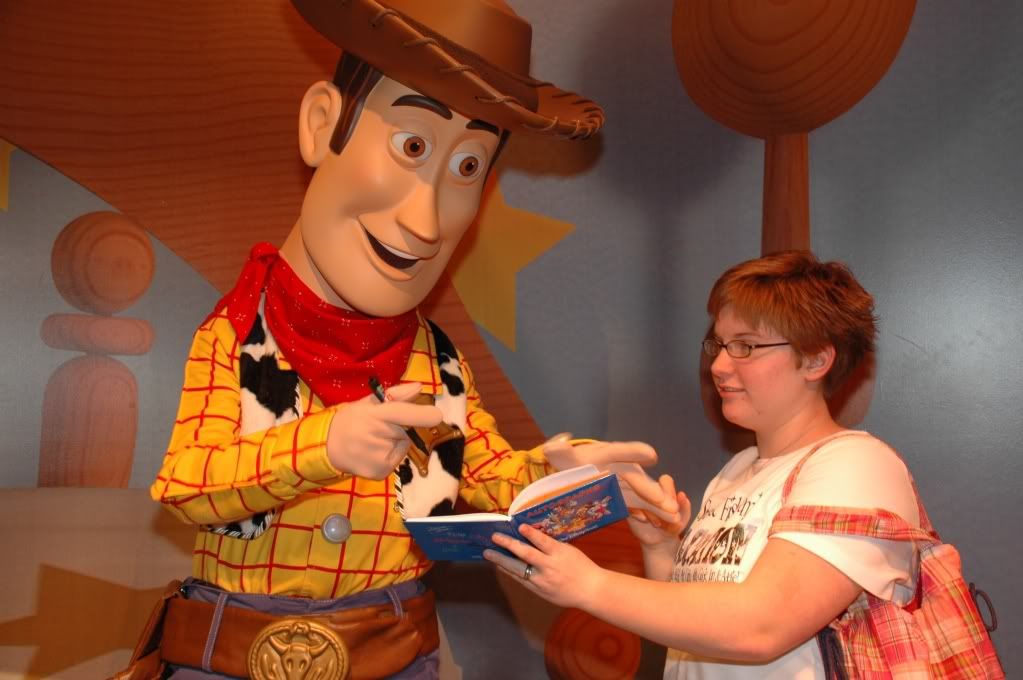 Good thing Ian has good sisters or his autograph book would
have never gotten filled!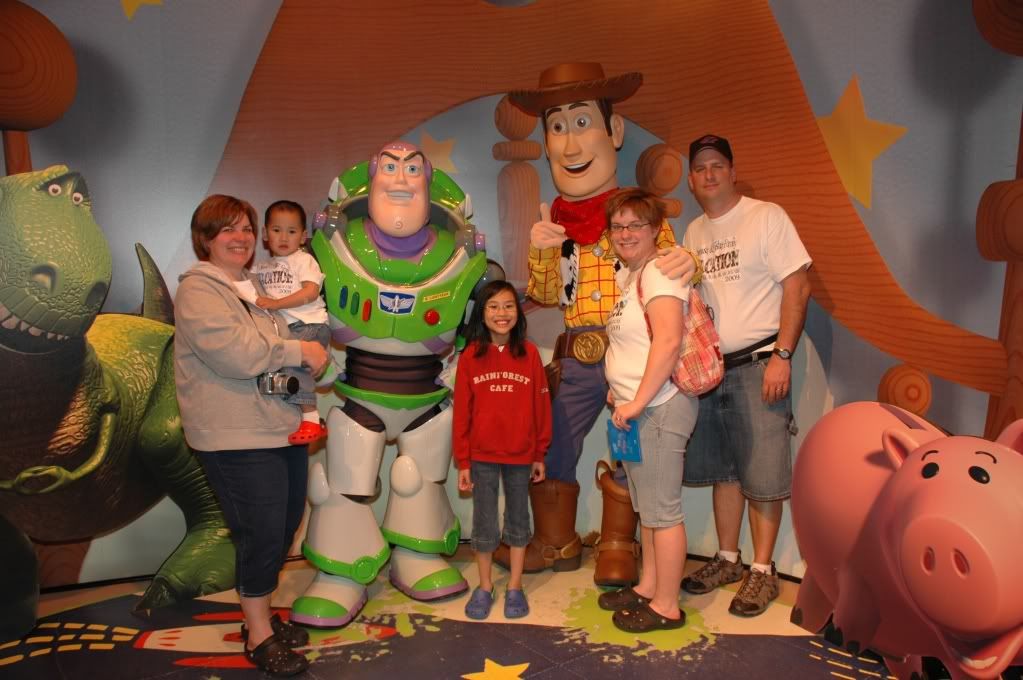 And, the highlight of Ian's trip - - - meeting Lightning McQueen (and Mater). He had been gearing up for this forever!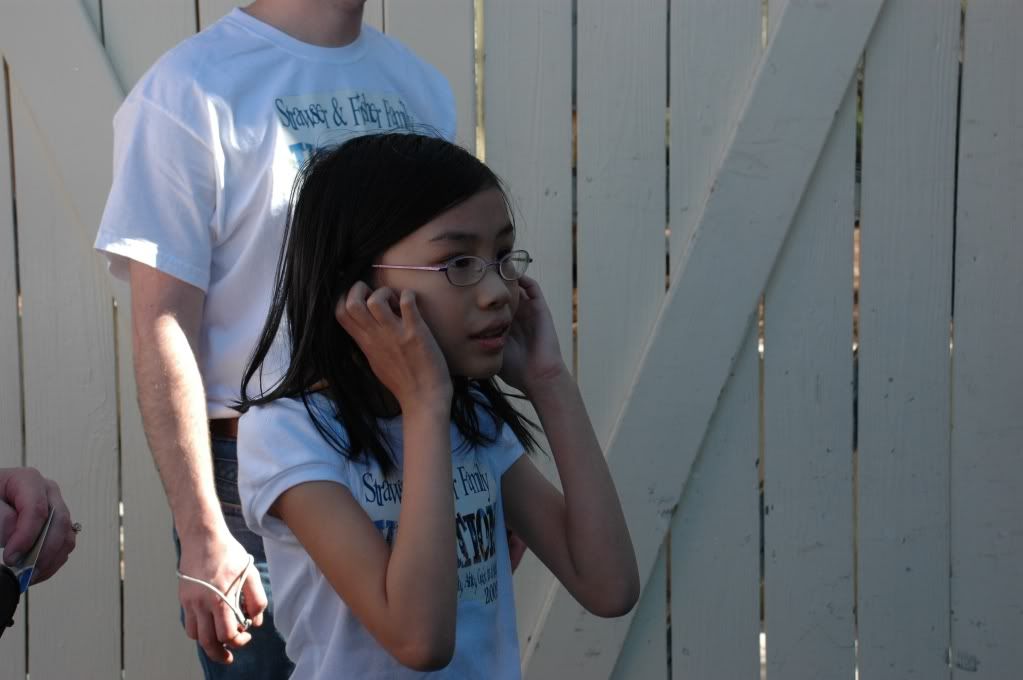 Gracie wasn't too crazy about the revving engines
(but any race fan knows that's pretty exciting stuff!)
Finally meeting them!
This is really just too cute!
(What is now Luigi's used to be Al's Toy Barn -
where we met Buzz, Woody, and Jessie last time!)