This week, the

Christian Fiction Blog Alliance
is introducing
The Secret
(Bethany House May 1, 2009)

by

Beverly Lewis
In the seemingly ordinary Amish home of Grace Byler, secrets abound. Why does her mother weep in the night? Why does her father refuse to admit something is dreadfully wrong? Then, in one startling moment, everything Grace assumed she knew is shattered.
Her mother's disappearance leaves Grace reeling and unable to keep her betrothal promise to her long-time beau. Left to pick up the pieces of her life, Grace questions all she has been taught about love, family, and commitment.
Heather Nelson is an English grad student, stunned by a doctor's diagnosis. Surely fate would not allow her father to lose his only daughter after the death of his wife a few years before. In denial and telling no one she is terminally ill, Heather travels to Lancaster County-- the last place she and her mother had visited together.
Will Heather find healing for body and spirit? As the lives of four wounded souls begin to weave together like an Amish patchwork quilt, they each discover missing pieces of their life puzzles--and glimpse the merciful and loving hand of God.
If you would like to read the first chapter of
The Secret
, go
HERE
.
Not until her own children were well into middle school did Bev seek to publish her work, first in magazines such as
Highlights for Children, Dolphin Log
, and
Guideposts for Kids
. Her first book followed in 1993—
Mountain Bikes
and
Garbanzo Beans
—presently retitled
Big Bad Beans
(book #22 in the popular CUL-DE-SAC KIDS series of chapter books—see list of Bev's children's books).
Beverly's first venture into adult fiction is the best-selling trilogy, THE HERITAGE OF LANCASTER COUNTY, including
The Shunning
, a suspenseful saga of Katie Lapp, a young Amish woman drawn to the modern world by secrets from her past. The book is loosely based on the author's maternal grandmother, Ada Ranck Buchwalter, who left her Old Order Mennonite upbringing to marry a Bible College student. One Amish-country newspaper claimed Beverly's work to be "a primer on Lancaster County folklore" and offers "an insider's view of Amish life."
Booksellers across the country, and around the world, have spread the word of Bev's tender tales of Plain country life. A clerk in a Virginia bookstore wrote, "Beverly's books have a compelling freshness and spark. You just don't run across writing like that every day. I hope she'll keep writing stories about the Plain people for a long, long time."
A member of the National League of American Pen Women, as well as a Distinguished Alumnus of Evangel University, Lewis has written over 80 books for children, youth, and adults, many of them award-winning. She and her husband, David, make their home in Colorado, where they enjoy hiking, biking, and playing with their three grandchildren. They are also avid musicians and fiction "book worms."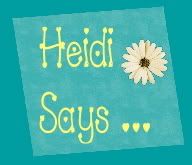 Despite the fact that I have read almost every book that Beverly Lewis has written (with the exception of
The Courtship of Nellie Fisher
series), I have never had the privilege of reading one of Mrs. Lewis' books for review. Until now! Enter
The Secret
...
Those of you who are my faithful blog/review readers know very well that I compare every other author of Amish books to Beverly Lewis; and, in my personal opinion, the rest all fall short. Why is it that I like Mrs. Lewis' books so much better than all the rest? First, it's because she does her homework - she researches the Amish people and the area in which her books are set, and she knows her stuff! Living not far from Lancaster County, PA, it is important to me to see the area and the people well-represented. Mrs. Lewis talks about places that are REALLY there!
Another reason that I've always been drawn to her books (and this could be considered a drawback at times) is the mystery that is involved. Each one leaves you somewhat hanging at the end, waiting on pins and needles for the next book to come out and the mystery to be revealed. I've been known to get to the end of one and be upset that I didn't have the next one and would have to wait; but, in all honesty, I have to admit that the waiting is half the fun!
The Secret
was just such a book. I won't give away "the secret" but it is actually revealed to the reader towards the end - you're just left hanging wondering how everyone else will respond to it. I'm anxious for September, when
The Missing
will be released - it'll be interesting to see how everyone deals with "the secret" and how the Englisher, Heather, ties in with the story (I have my ideas).
I would definitely (and have on many occasions) recommend any of Beverly Lewis' books. If you're intrigued by the Amish way of life and want to read books that represent the Amish well, then these books are a MUST!