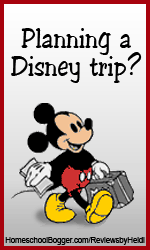 This week's topic is a bit different.
We're going to talk about
ACCOMMODATIONS
Do you stay
ON or OFF-SITE
?
Where?
We want to hear about
WHERE YOU STAY & WHY
.
Tell us the pros and cons of your accommodations of choice.
Share pictures!
Let me preface my post today by saying that we have NEVER stayed ON Disney property. Though my post might come across as being an anti-on-site person, that's not really the case at all. We always look at the pros and cons before each trip, and always end up with the most cost-effective option for our family at the time. (One of these days, though, we're staying on-site - just to say we did!) So, I'm anxious to hear your stories about both on and off-site accommodations.
I don't even remember where we stayed on my family's first Disney trip. Being a planner and having a very good memory, this rather surprises me. I can only say that it's proof that the Disney park experience far outweighs any excitement (or lack thereof) over where you lay your head each night. It's been our experience that we go and go and go ... during the day, so much so that we basically crash at night (and it really wouldn't matter where - so long as it's clean!)
During our 2nd trip, we had reservations in a suite at Days Inn (Main Gate?) in Kissimmee - right beside Old Town. We stayed there one night, until my BF & I realized that we could be staying in 2 separate room at the Knight's Inn across the street for less money. I think we paid like $30 a night! It was at that time that we realized that the area is so absorbed with hotels that they are always competing to offer the best prices. People who think a Disney vacation is unreachable should really check into it - you can stay down there for so cheap!
When we went in 1998, we stayed in a cheap hotel (maybe Travelodge) along the Irlo Bronson Memorial Highway - farther away from the parks that Old Town. Definitely cheap, but certainly "nothing to write home about".
In 2005, Brian's boss blessed us by offering up his timeshare for the week. I'd love to share pictures, but that would mean digging out that falling-apart scrapbook (so depressing), so I'll just let you imagine them.
This past January, we felt like we were "moving up in the world", as we rented a home from Florida Dream Homes. I would highly recommend this option! They were easy to work with and extremely accomodating. We paid $99 for a 4 bedroom, 2 bath home (splitting that between two families made it more affordable than most hotels - and we had all the comforts of home ... and more!)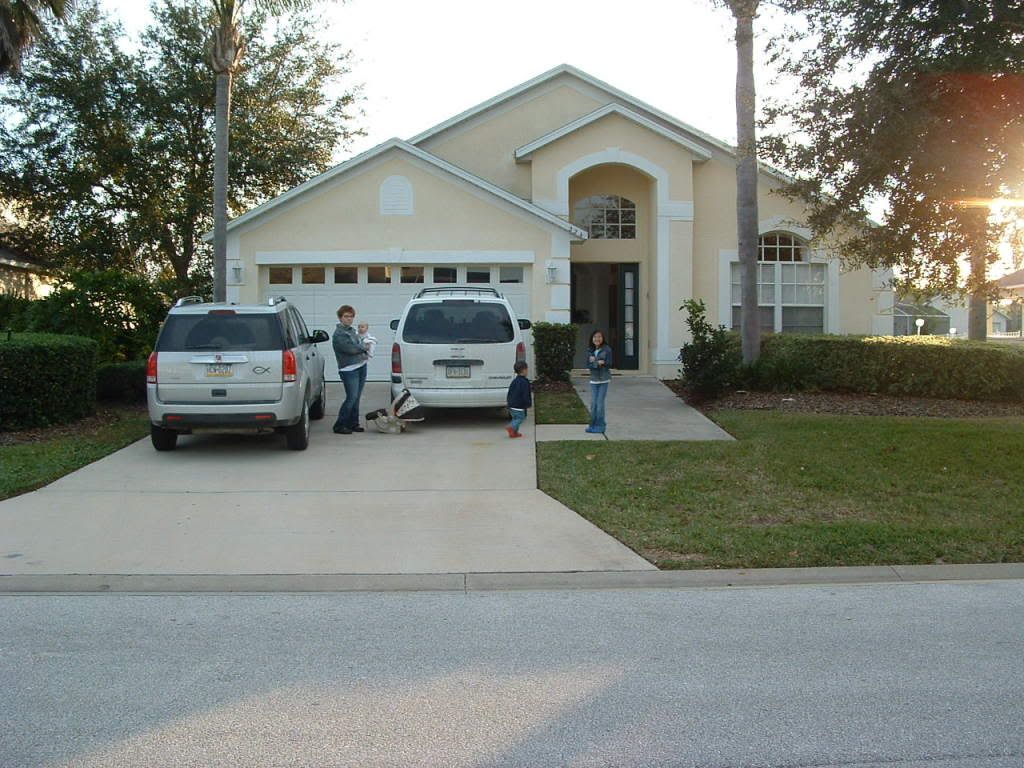 (this pic was taken immediately upon arrival -
we were excited, as the house was in a gated community!)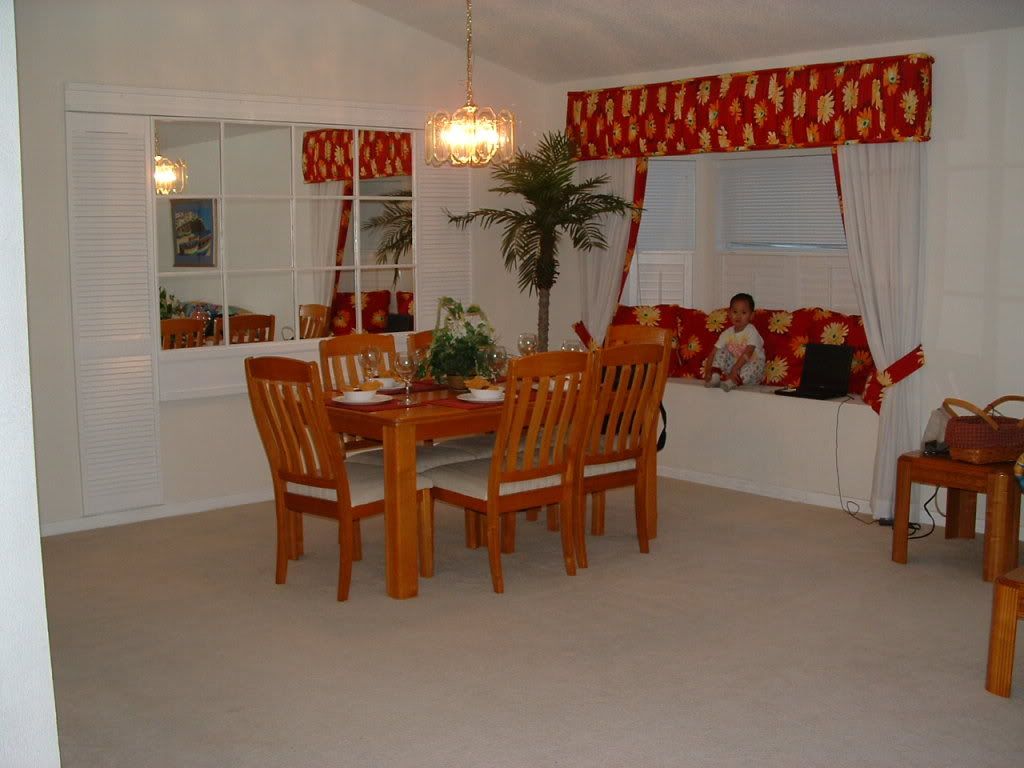 (immediately upon entering the front door, this is what you see directly in front of you)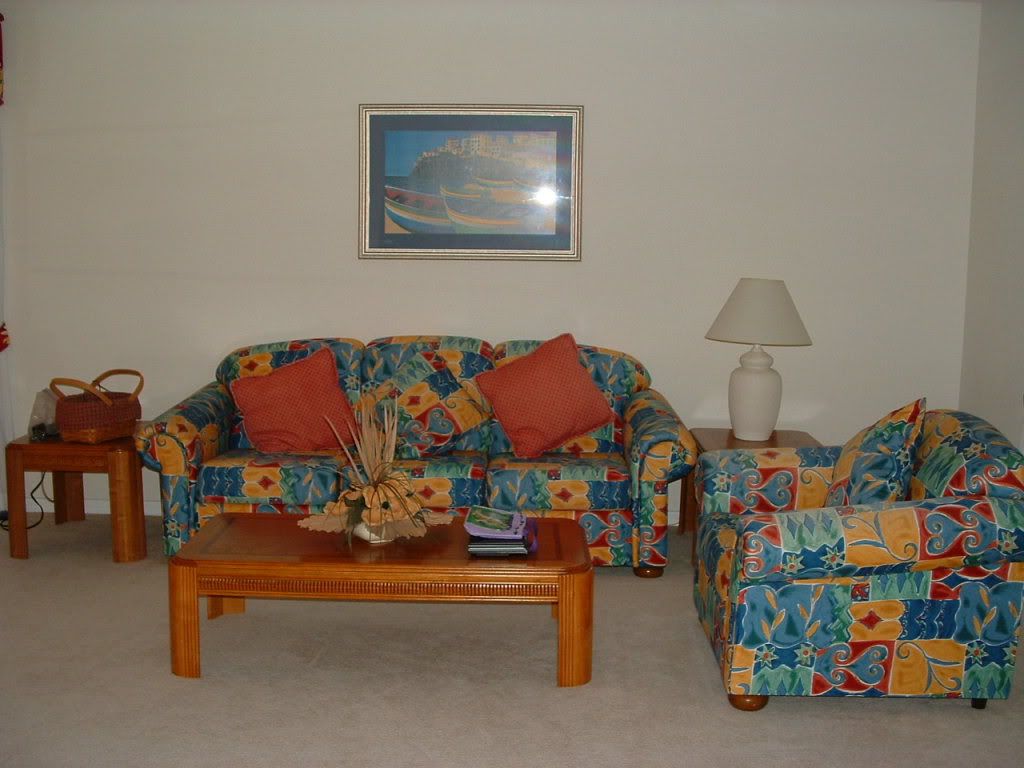 (this living room/sitting area is off to the right of the front door -
we NEVER used it!)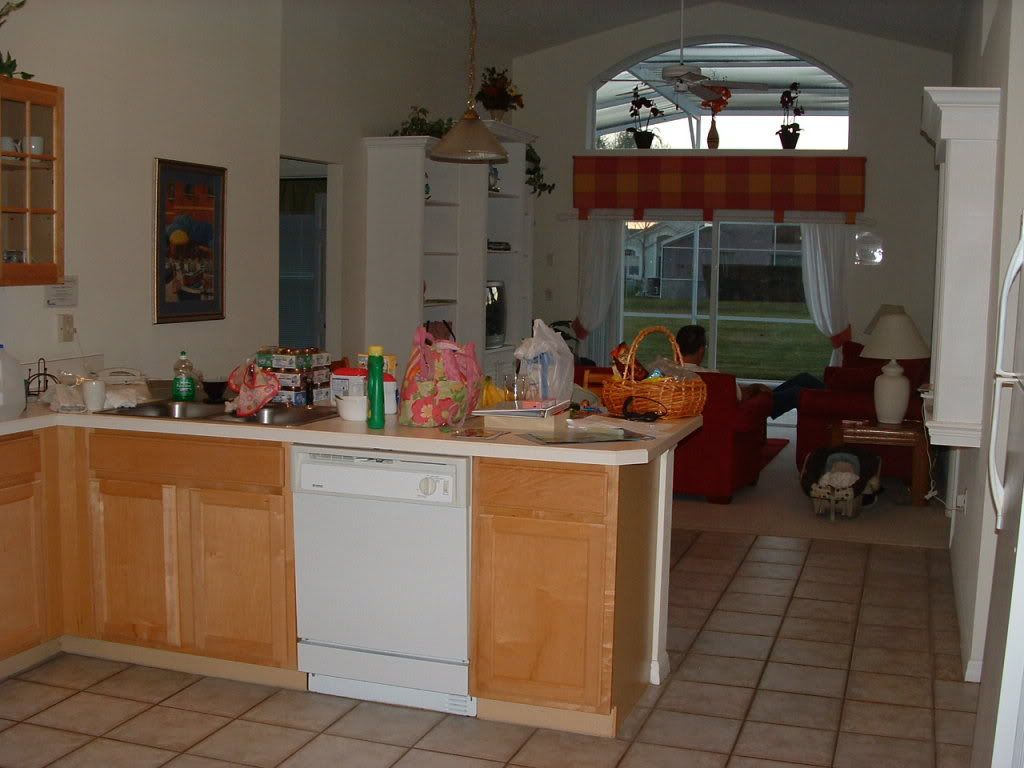 (the kitchen - loaded up with all our stuff -
it overlooks the family room - and the sliding doors
open onto the attached pool)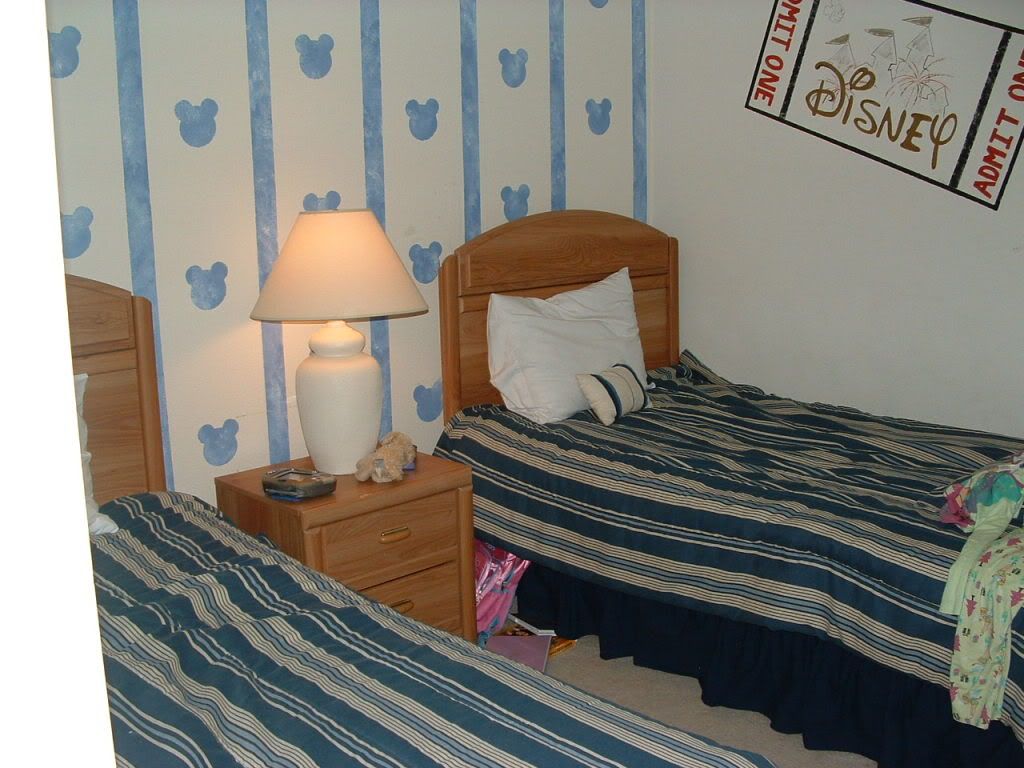 (Gracie & Ian shared this Disney-themed bedroom)
So, tell us about your home-away-from-home ....