Christian Fiction Blog Alliance
is introducing
Jillian Dare: A Novel
Revell (May 1, 2009)

by

Melanie M. Jeschke
Jillian Dare leaves her Shenandoah Valley foster home behind and strikes out on her own as a nanny at a large country estate in northern Virginia. She is delighted with the beauty of her new home, the affection of her young charge Cadence Remington, and the opportunity for frequent travel to the Remington castle in England.
She is less certain about her feelings for her handsome but moody employer, Ethan. In spite of herself, Jillian realizes she is falling for her boss. But how can a humble girl ever hope to win a wealthy man of the world? And what dark secrets from the past is he hiding? This contemporary story, inspired by the well-loved classic Jane Eyre, will capture readers' hearts.
If you would like to read the first chapter of
Jillian Dare: A Novel
, go
HERE
.
Melanie Morey Jeschke (pronounced jes-key), a native of Pittsburgh, Pennsylvania, grew up in Richmond, Virginia, and graduated from University of Virginia as a Phi Beta Kappa with an Honors degree in English Literature and a minor in European and English History.
A free-lance travel writer, Melanie contributed the Oxford chapter to the Rick Steves' England 2006 guidebook. She is a member of the Capital Christian Writers and Christian Fiction Writers as well as three book clubs, and taught high-school English before home-schooling most of her nine children. Melanie lectures on Lewis and Tolkien, Oxford, and writing, and gives inspirational talks to all manner of groups, including university classes, women's clubs, young professionals, teens, and school children.
A fourth generation pastor's wife (her father Dr. Earl Morey is a retired Presbyterian minister), Melanie resides in the Greater Washington, D.C. area with her children and husband Bill Jeschke, a soccer coach and the Senior Pastor of The King's Chapel, an non-denominational Christian church in Fairfax, Virginia.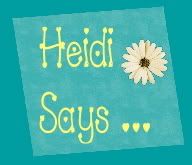 This book was a refreshing, enjoyable read - I much enjoyed it! I really appreciated Mrs. Jeschke's writing style and her modern-day adaptation of
Jane Eyre
. In her "note from the author" at the completion of the book, she mentions that die-hard fans of
Jane Eyre
may not appreciate her version. However, this book was not written for those people; but, rather for those who love the classics and contemporary adaptations of them, for those who enjoy romantic suspense, and for those who have never read
Jane Eyre
(but, after reading
Jillian Dare
, will be encouraged to). Since I fit into all 3 of those categories, I found myself very enchanted while reading this book. I zipped through it this weekend - it was, honestly, rather hard to put it down. I found myself reading at times when I wouldn't ordinarily allow myself the pleasure.
If you find yourself a member of any of the above-mentioned categories, I'd highly recommend
Jillian Dare
! It was a true love story, told in a style that I very much appreciated. I'll definitely be reading more books by Melanie M. Jeschke.