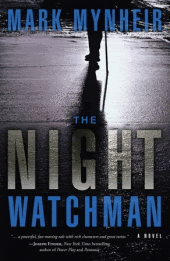 Ray Quinn is a tough, quick-witted homicide detective in love with his partner, Trisha Willis. She gives Ray something to live for—something to hope in. Until a barrage of bullets leaves Trisha murdered and Ray crippled.
Struggling with his new physical disability and severe depression, Quinn turns to whiskey, scorn, and a job as a night watchman to numb the pain. But when a pastor and dancer are found dead in an apparent murder-suicide, the pastor's sister approaches Quinn for help.
Reluctantly, Quinn takes the case and is plunged into the perilous Orlando. Soon he discovers that, not only was the pastor murdered, but the case may be linked to his and Trisha's ambush. Torn between seeking revenge or responsibility, Quinn is thrust into the case of his life.
Author Mark Mynheir gives readers his most profound police thriller to date with The Night Watchman (first book in The Night Watchman Private Detective Agency Series). Readers of all ages will devour this gripping murder mystery that bristles with tension and intrigue. In a taut cop-style all his own, Mynheir delivers an inside look at the thoughts, feelings, fears, and challenges police officers experience while investigating violent crimes and the lost souls who commit them.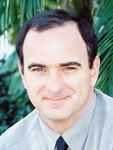 A detective with the Criminal Investigations Unit of the Palm Bay Police Department,
Mark Mynheir
investigates violent crimes and writes riveting Christian fiction. A U.S. Marine with a passion for martial arts and firearms training, Mark has worked on narcotics units, SWAT teams, and myriad high-risk situations. His four novels offer a realistic glimpse into the gritty world of law enforcement and the rarely seen raw emotions behind the badge. Mark lives in Florida with his wife and three children.
For more information or to order this book, click
here
.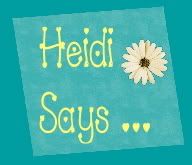 Wow! I really enjoyed this book! Mark Mynheir has a way of writing that just draws you right in to the story. I love a good mystery and this one definitely kept me guessing 'til the end. I like that Mark rights edge-of-your-seat, keep-you-guessing-til-the-end, mysteries; but they're not so scary to keep you up at night. The characters are believable and interesting to read about; Mark adds a great deal of depth of character. I just really enjoyed this book. Though it was my first Mark Mynheir book, it certainly won't be my last!