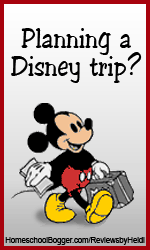 This week's topic is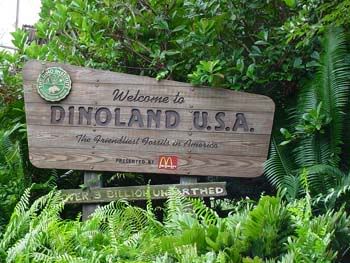 On our most recent trip to Disney, we only spent a partial day at Animal Kingdom. I've already confessed that it is not my favorite of the Disney parks; but, since I love all things Disney, I do enjoy it. One of the favorite areas of the park for the little ones is Dinoland U.S.A. Our day was winding down 'til we finally "landed" in this section of the park. We were walking in a clockwise direction around the park - so after riding Everest - we stopped off to see
Finding Nemo - The Musical
. This attraction is rated one of Birnbaum's Best and we had been checking it out on YouTube and were anxious to see this one. Maybe it was because it was closing in on the end of the day and we were all tired, or maybe it was because I was holding a squirming 2 1/2 year old on my lap the whole time, or maybe it was because it was 30 minutes long and we were sitting toward the back of the theater - but I thought it dragged out just a bit much. The whole concept of it is amazing - just LONG!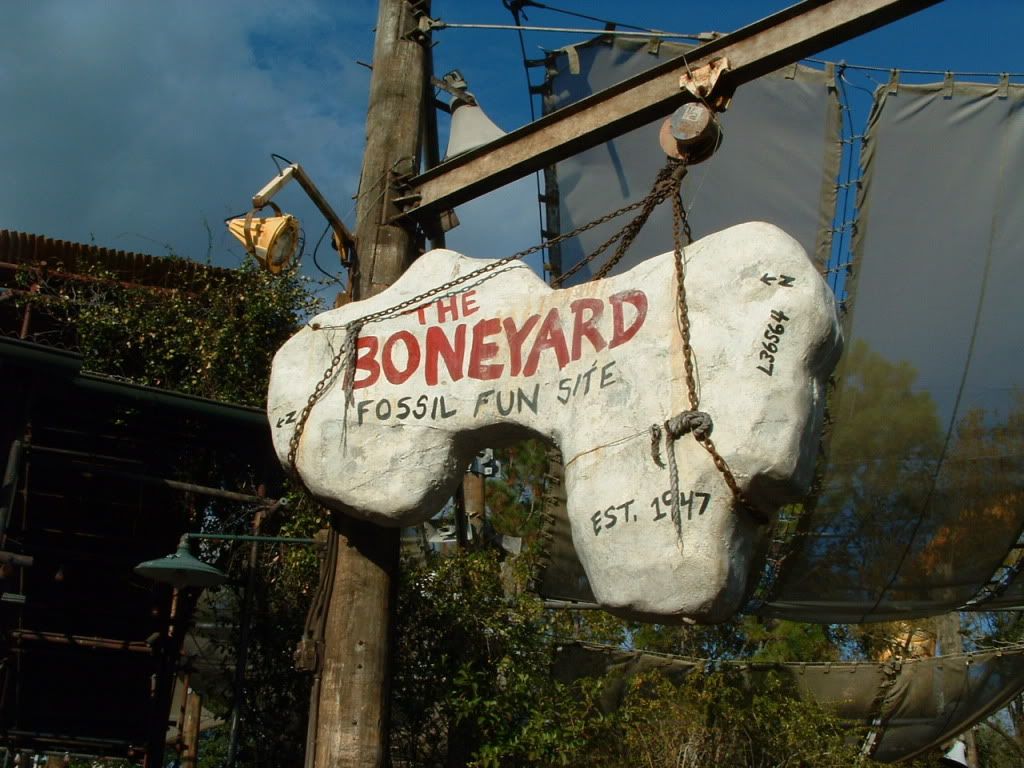 The Boneyard is one of Gracie's favorite parts of Animal Kingdom. This time, she was upset because she didn't have time to actually dig - Gracie and Ian entered with Daddy and our friend Abe and spent all their time in the playground area, never making it to the sandy section. The rest of us enjoyed watching the park's alligator sunning himself (or was it a crocodile? I can't quite remember!)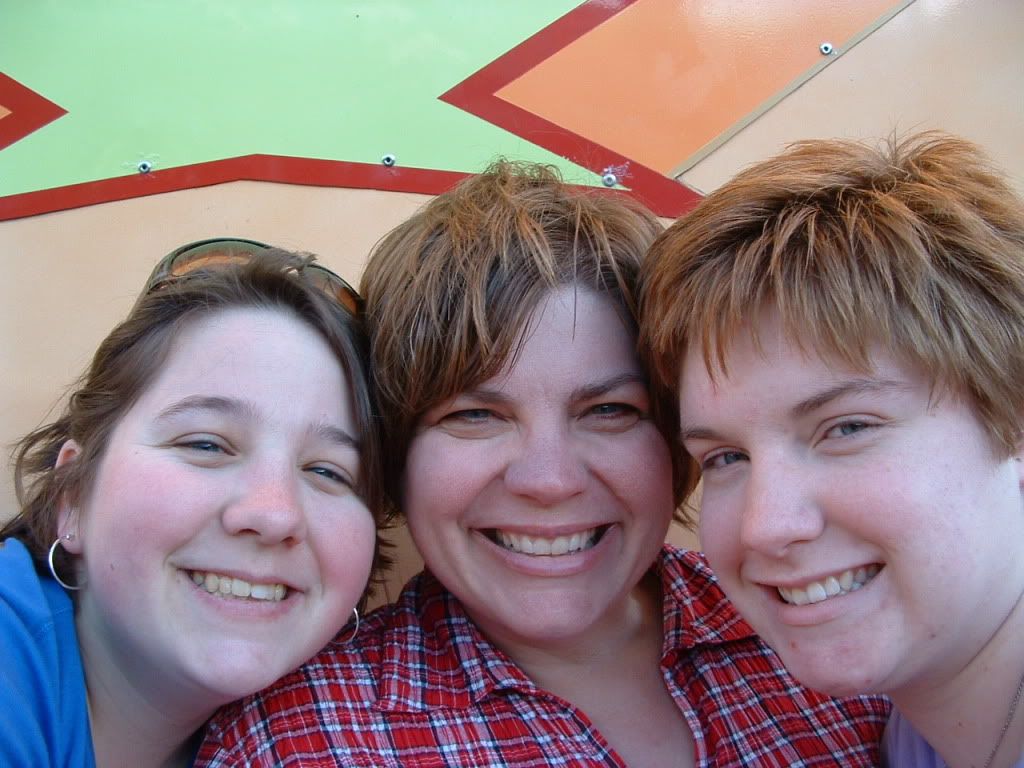 While the guys took the kids on some of the fun rides in Chester & Hester's Dino-Rama, us girls were being silly - relaxing on a bench and playing around with the camera! Fun times!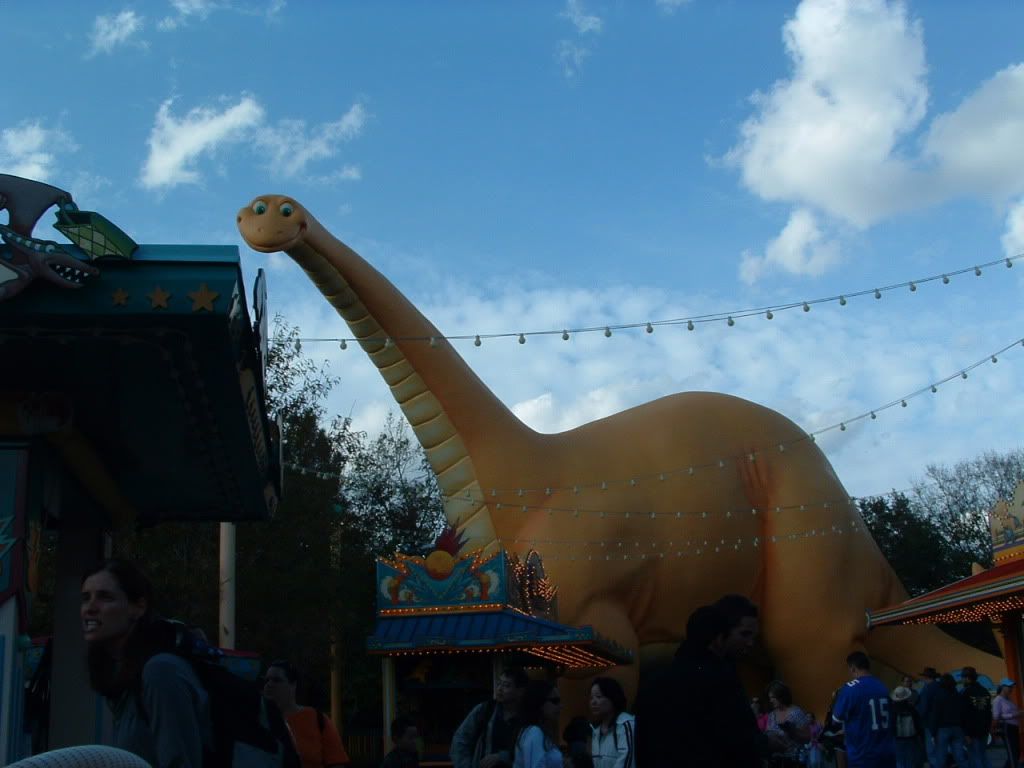 This section of the park reminds me of a small-town carnival, complete with midway games and carnival-type rides. This dinosaur towers over it all, and is a great addition to this section of the park. Once again, I just have to say - you gotta love Disney!
What's your favorite thing about DinoLand U.S.A.?