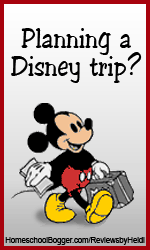 This week's topic is: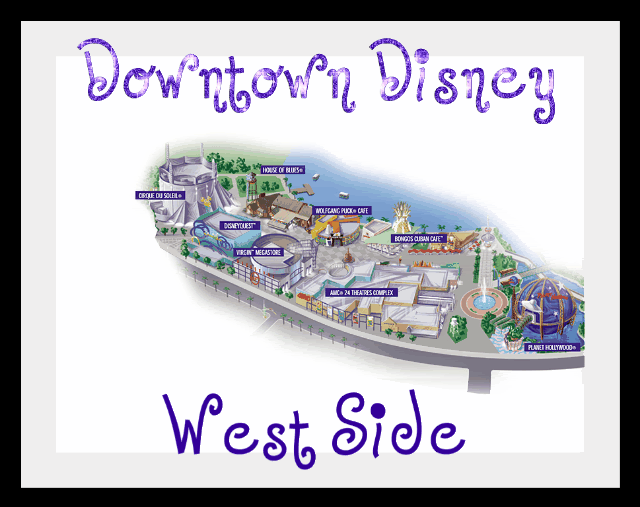 On our last 3 trips to Disney, I had
DisneyQuest
on my "to do" list, but we've just never managed to squeeze it in to our busy schedule. To me, it seems like it would be a great rainy day activity; but if everyone thought that way, it would certainly be packed on a rainy day.
Our friends, Gabby & Abe, did sneak out on a date night this past January. They enjoyed supper at Planet Hollywood, before going on to see a show at Cirque du Soleil. Personally, I'm too cheap; but they said it was well worth the $$$.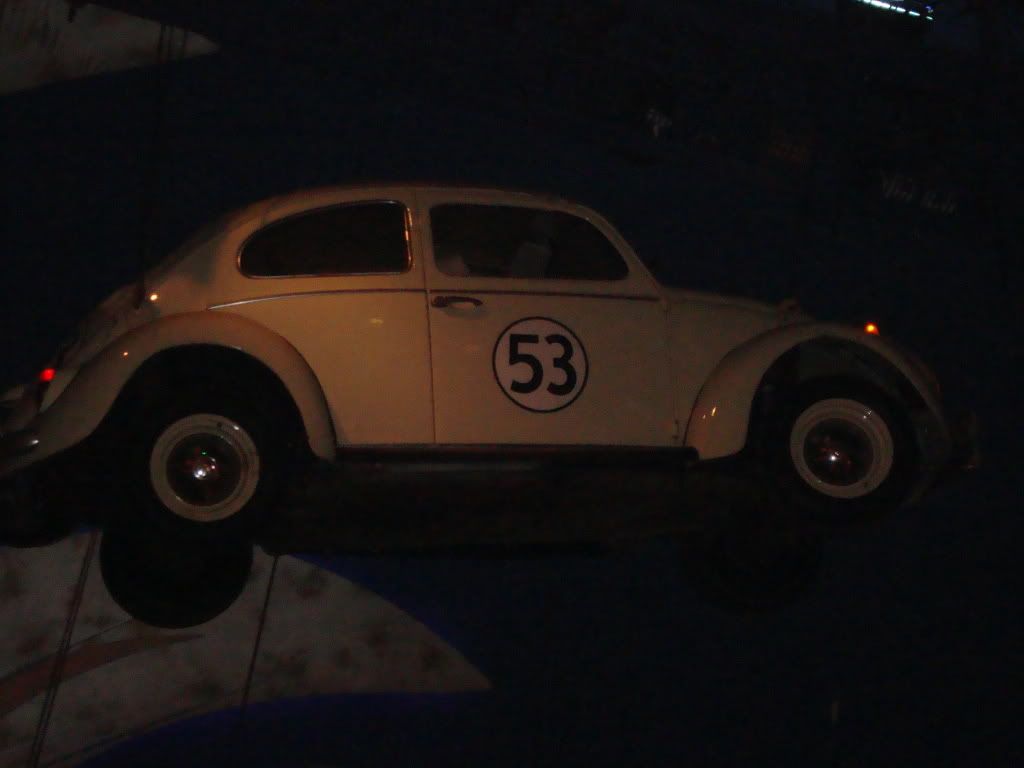 (taken inside Planet Hollywood)
There are several other neat places to eat on the West Side, as well as some interesting shopping experiences. Oh, and while Ashley and I were surfing the net for something interesting to share about the West Side, we found this: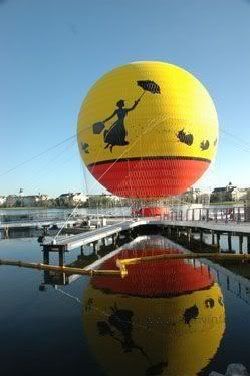 What is it? you ask. Well, it's the newest attraction on the West Side -
Characters in Flight
. At the cost of $16 per adult, and $10 per child, you can soar 400 feet into the air, for a bird's eye view of all-thing Disney. Now, this is something I'm sorry to say that we missed - maybe next time!
So, what do you enjoy doing on your visit to the West Side?