You know, blogging is amazing on so many different levels. Several weeks ago, I posted about my
need for an apron
; and, in response, I made a new friend and learned about something I had never heard of before. Now, I'd like to take a few minutes to introduce you to this new concept in vacationing (and to my new friend, Amy). Be sure to read through to the end - there's a contest/giveaway that you won't want to miss!
Hi, Amy! Welcome to Reviews & Reflections! Please introduce yourself to my readers by sharing a bit about your family and your homeschool.

Hello Heidi, thanks for having me. I'm a homeschooling mom of four, two boys and two girls from 8 to 15 yrs. We have always homeschooled, I would classify myself as a Charlotte Mason "wanna-be" but more realistically, an eclectic homeschooler.


Few things stir my soul like the thought of traveling and being able to show my children the beautiful places that we've read and learned about! This is me with my four children making bricks while visiting Williamsburg, VA.

Though I've lived in Africa, traveled in Europe, Central and South America and managed a wholesale travel agency, the thought of going somewhere, anywhere still makes my heart beat a little faster!
Last year, you and your family started an interesting new business for homeschooling families… Please tell us about it.

Yes, we did! We began a travel service called the Home Schooler's Home Exchange Neighborhood. We encourage families to educate by traveling! We do this by showing you how to find free travel accommodations through a unique concept called home exchange. Home exchange is a vacation alternative where two families agree to exchange the use of their homes (you stay in my house while I stay in yours) so that they can vacation in the other's area.

Our site features homes much like a real estate listing. Each family's listing tells about their home, city, surrounding areas and a little about the family as well. Though our site is just getting established, we have families from FL, NY, CA, TX, VA, WA, NC, PA, Canada, France, Australia, Turkey and more.


The idea of vacationing somewhere and not having to pay for overpriced accommodations interests me; however, I'm resistant to swap houses with a family I don't know. What do you tell others with similar questions?
Most people when hearing about the home exchange concept are very intrigued, but like you Heidi, have the same concern. You have to remember though that a home exchange doesn't happen overnight. Many things must happen before an exchange can take place: emails, phone calls, exchange of photos and information AND with each of these interactions you will be building a relationship with this family who is trusting you with their home as well. You will find in the process, you are no longer strangers but becoming friends.

A home exchange is really built on trust and the mutual respect for each other's property. If you think realistically about it, it seems unlikely that someone would travel across country, then steal your computer! Especially when you know where they live!
Can you share some other sources where my readers can find out more information on home exchange?
Sure, here are links to some of my favorite videos, articles and books on home exchange. You can also find more on our
articles page
.
Smart Money.com (June 09)

The Today Show Video
"Money Talk News" Video
Parents Magazine
Family Fun Magazine
Arthur Frommer (Frommer's Travel Guides)
Home Exchange Academy E-book
About two years ago a movie called "The Holiday" with Cameron Diaz and Kate Winslet catapulted home exchange into the forefront of the travel industry especially in the US. -- Two women (one from England, one from Los Angeles, CA) swap homes, where each meet a local guy and fall in love. (This is a Hollywood love story and isn't family friendly as it is rated PG-13 for sexual content and some strong language.)
< href="file:///C:%5CDOCUME%7E1%5CHEIDIS%7E1%5CLOCALS%7E1%5CTemp%5Cmsohtmlclip1%5C01%5Cclip_themedata.thmx" rel="themeData">
What are the benefits of becoming a member of your site, as opposed to other home-swap sites?
We believe that the home exchange process becomes easier the more you have in common with another family. The advantage you receive from becoming a member of "The Neighborhood" is that we help narrow the options of homeschooling families to their greatest common denominator - other homeschooling families!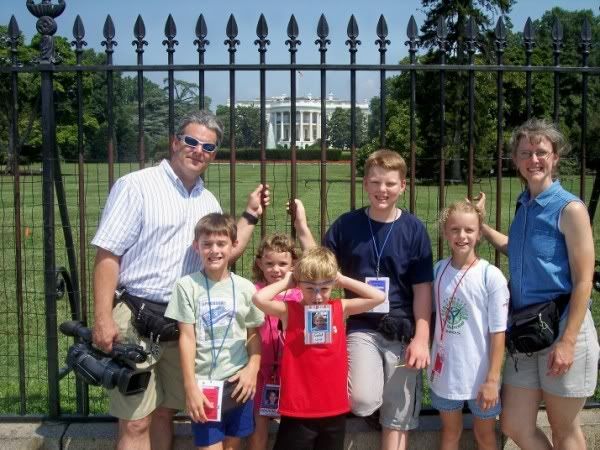 Also "The Neighborhood" is operated by a home schooling mom with a heart for homeschooling families, because of this we keep our fees lower than other commercial sites because we understand the financial constraints on many homeschooling families.
How and where did the home exchange concept get started?
Home exchange gets its roots from the early 1950s when Swiss and Dutch teachers' unions in Europe came up with the idea as a means of helping their teachers be able to travel more affordably and sink more deeply into the culture. Over time the idea caught on in the mainstream and with the advent of the Internet, home exchange popularity is exploding.
Is there anything else you'd like to share with us?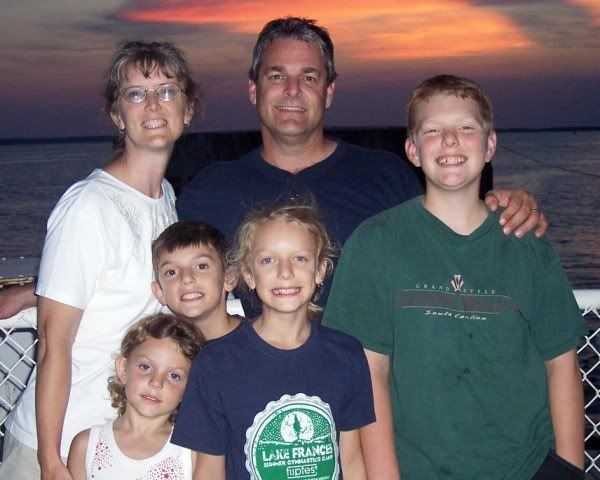 One concern people share with me is that they don't think that they live in an area where people would want to visit. I live in a very small rural community in North GA and have found it interesting that most of the families that have contacted us about exchanging have done so because they had friends or family in our surrounding area. You can do home exchange no matter where you live!

Heidi, thanks again for giving me the opportunity to share our service. I see my biggest job as educating the homeschooling community about the potential that awaits them through home exchange. I welcome your readers to contact me with any questions they may have!
Be sure to visit Amy at
The Neighborhood
and
The Neighborhood Clubhouse Blog
.