This week, the

Christian Fiction Blog Alliance
is introducing
Through The Fire
Bethany House (July 1, 2009)

by

Shawn Grady
Firefighting burns in Aidan O'Neill's blood. The son of a fireman, O'Neill has a sixth sense about fire and often takes dangerous risks. When one act of disobedience nearly gets a rookie killed, O'Neill is suspended. His weeks off are supposed to be a time to reflect but instead he escapes to Mexico, where another rash act of bravery actually kills him. But only for a few minutes.
Called back to Reno, he's now haunted by visions of hell and paralyzed in the face of fire. And at the worst time, because an arsonist is targeting Reno. With a growing love interest with one of the investigators complicating everything, Aidan must discover where his trust rests as the fires creep ever closer.
If you would like to read the first chapter of
Through The Fire
, go
HERE
.
Shawn Grady signed with Bethany House Publishers in 2008. He was named "Most Promising New Writer" at the 39th Annual Mount Hermon Writers Conference. Through the Fire is his debut novel.
Shawn has served for over a decade as a firefighter and paramedic in northern Nevada. From fire engines and ambulances to tillered ladder trucks and helicopters, Shawn's work environment has always been dynamic. The line of duty has carried him to a variety of locale, from high-rise fires in the city to the burning heavy timber of the eastern Sierras.
Shawn attended Point Loma Nazarene University as a Theology undergrad before shifting direction to acquire an Associate of Science degree in Fire Science Technology as well as Paramedic licensure through Truckee Meadows Community College.
Shawn currently lives in Reno, Nevada, just outside of Lake Tahoe. He enjoys spending time in the outdoors with his wife, three children and yellow Labrador.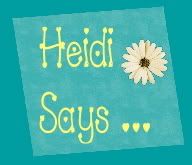 Wow! I really enjoyed this book. Ashley picked it up yesterday afternoon and said "you're this far already, Mom?!" I snuck out to the front porch for some privacy and finished it!
Shawn Grady has a writing style that I really enjoy. Though some of the firefighter situations and terms were over-my-head, they did not hinder me from understanding the main storyline and appreciating the book. I loved the main character, Aidan; and Mr. Grady did a wonderful job of writing in Aidan's personal struggles to make them believable. The mysterious aspect of the story kept me guessing right up to the time when the "bad guy" is revealed.
I will definitely be picking up future books by Shawn Grady.
You may enjoy the following videos - the first is the book trailer for
Through the Fire
, the second is the news coverage of the book's release at a local (to the author) bookstore.