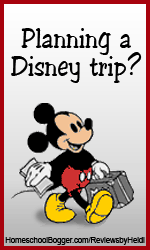 This week's topic is:
Backstage Tours
We've never had opportunity to participate in any of the special, backstage tours at Disney; though it's something I would certainly like to do sometime. The DISboards has a
great chart
with information about all the various tours you can take part in, including days, times, and prices. Be sure to check it out.
Have you taken any of these tours? If so, we'd love to hear about it.