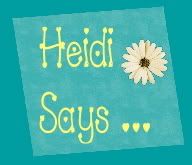 On September 11th, we all look back and reflect the events that shook our country on this date in 2001. It seemed like, right after the events took place, America really banded together and started showing their Christian roots again. It didn't last though, did it? Look at the state of affairs that our country is in today - just 8 years later.
The older I get, the more I realize that America is a very young country. And our country was certainly founded on Christian principles that we've lost somewhere along the way. It's hard to believe that so much can be lost in such a relatively short time, isn't it?
When the opportunity to review
The Book that Made America
presented itself, I jumped at the chance. I knew this would be a book that I would enjoy, despite the fact that it's non-fiction. This book is a wonderful reminder of the foundations of our country, and it saddens me to think of how far we have been removed from the Biblical foundations on which the United States of America was established.
Not only does this book share the political aspects of the founding of our nation, but the educational aspects as well. For that reason, I feel that this book should be in the hands of every politician today. I also think it should be used in schools. I think every high school aged student should be required to read it. We are studying American History this year, and I'll definitely be sharing
The Book that Made America
with my 10th grader.
Here is a bit more about the book: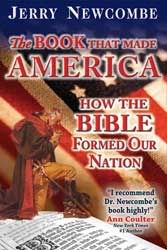 The Book that Made America: How the Bible Formed Our Nation
comprehensively documents, with joy, America's deep roots in the Bible of the Christian faith. From our first civil compacts and the New England Primer textbook, to the declaration of every state constitution and the declaration of the United States Supreme Court's Trinity decision of 1892, America cries out that its traditions have resulted from an abiding faith in the God of the Holy Bible. Accomplished historian, broadcast producer, and author Dr. Jerry Newcombe demonstrates the unmatched contributions of our Christian heritage to American liberty and prosperity. Likewise, Dr. Newcombe candidly and sensitively treats the very real issues of slavery and treatment of the American Indian. With its extensive documentation,
The Book that Made America
will soon become the standard bulwark defense of the much maligned but thoroughly true contention that America and its blessings result directly from the centrality of the Bible in our history.
Jerry Newcombe
, D.Min., of
Coral Ridge Ministries
is a professional communicator whose research and media productions have been seen by millions. He has helped shape the media output of one of the most influential U.S. Protestant churches in the twentieth century.
As senior producer for Coral Ridge Ministries television Dr. Newcombe has produced or co-produced more than fifty documentaries. He is the host of two weekly radio shows. He has been a guest on numerous television and radio talk shows, including Fox News and Politically Incorrect with Bill Maher. He is the author or coauthor of twenty-one books. Dr. Newcombe also holds a Master's degree in communications from Wheaton College (1983) and a Doctor of Ministry from Knox Theological Seminary (2008). Dr. Newcombe wrote his thesis on the importance of "Preserving Our Christian Heritage" and how pastors and their congregations can pass on that heritage.
Dr. Newcombe met his wife Kirsti have two children, Annie and Eric. The Newcombes, residing in South Florida, have co-authored two books together:
I'll Do It Tomorrow
and
A Way of Escape
.
Blog Tour Courtesy of Coast to Coast Publicity