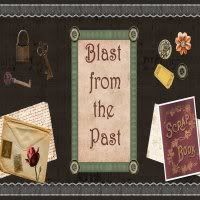 It's been awhile since I've participated in Debbie's Blast from the Past meme.  When my mom took me away for my 40th birthday, she gave me an envelope with some pictures from my childhood.  This morning, I asked Ashley to scan them all for me – I thought they'd make great Blast from the Past material.
Since Father's Day is just around the corner, I thought I'd start off with a picture of me and my Dad ---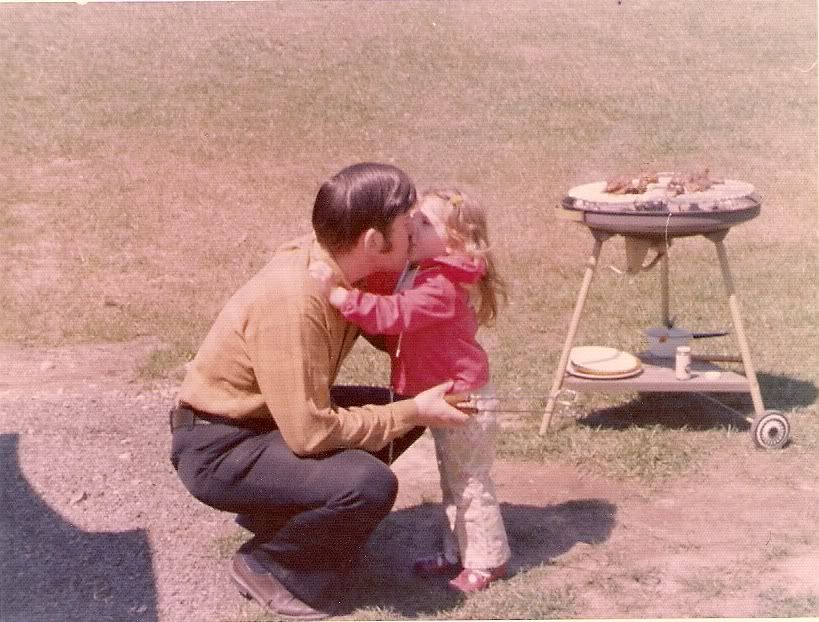 This picture was taken in 1973 (I was 3).  Don't you just love my dad's sideburns?  And that charcoal grill?  He's graduated to a gas grill and enjoys making steaks (and other yummy things) on his Weber these days.
If you'd like to participate in Blast from the Past, or see other BFTP pictures, click on the button above.