*Sorry – the past few weeks have been extremely busy and I haven't had the time to post new Destination Disney topics.*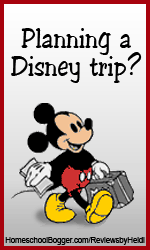 This week, Becky and I would like to converse with you about the DISNEY DINING PLAN. 
RIght now, Disney is offering the dining plan FOR FREE with all vacations booked between 8/15/10 and 12/21/10 (Disney property/resort guests only).  You can find more details here.
I've never used the Disney Dining Plan because we've never stayed on Disney property (so I won't be sharing a separate answer post this week).  On our trip this past May, though, I got to witness the "dining plan in action" as we shared a few meals with my friend Wendy and her family.  I was so impressed by her husband Scott and all his plans – he had every single meal planned and reservations made in all the restaurants.  Being the planning freak that I am, I was quite envious really! 
Knowing, ahead of time, where you're going to be eating each meal would certainly cut back on the "I'm starved, where can we eat?" discussions; or the "I want pizza", "No, I want burgers" type arguments.  Being able to sit down to a meal and not worry about what everyone is ordering because it's already paid for sound pretty enticing to me too.
So please share your experience(s) with the Disney Dining Plan --- What do you like about it?  What don't you like about it?  What is your favorite place to use your Disney Dining Plan vouchers?  What's your favorite Disney Dining Plan experience?  Do you have a favorite food item that you've experienced via the Disney Dining Plan?  Did you take advantage of the free DDP option by booking during the dates provided?  Or did you pay for your DDP and, if so, did you think it was worth the money? 
Lots of questions this week.  I can't wait to read your answers!  If you have pictures, of course, please share!