Last week, we talked about the Disney Dining Plan.  Remember, there's still time to post and link up (as we're leaving the links open for a month at a time now) – so if you haven't had a chance to participate, but would like to, please do!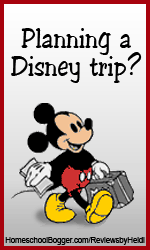 This week's topic was prompted by this post over at the Orlando Attractions blog.  Reading this post just got me to wondering about DISNEY DECORATING. 
We'll make this a two-fold topic this week:
Are any of the rooms in your home decorated in a Disney theme?  If so, what room(s) and how are the decorated?  (please share pictures)  If not, but you'd like them to be, please explain your dream room to us.
Would you like to stay in a Disney-themed room at a Disney resort?  If you could be in charge of decorating one of these themed rooms, what theme would you choose and why?  How would you decorate it? Get creative and share colors, fabrics, etc. 
So, post away about your Disney Decorating – and come back here to this post and link up!