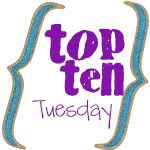 There is so much coming up for me and my family in the month of May, so I thought I'd make a post about the fun things I am looking forward to (I hope I can limit it to 10) - - -
1. The GHEA convention in Atlanta, GA
This particular convention was not originally on my list of "to do conventions" this year; but when my boss asked if Ashley and I could fly down for the weekend and promote the planners, I went for it!  I love going to homeschool conventions and meeting the people that I "know" from online!  So, if you're coming to GHEA, be sure to stop by the TOS booth and say "Hi" (oh, and leave me a comment and let me know you'll be there, so I can add you to my checklist!)
2. Our homeschool evaluations
I don't really dread these – we have an amazing evaluator that we just love!  We do need to get our portfolios together before the 10th though, so I better get booking!  Our portfolios will be smaller this year, as rather than printing out "scrapbook" pages for our field trips, we're going to make a video and include the cd in our portfolio. I hope it turns out the way I want it to.
3. The CHAP convention in Harrisburg, PA
I get excited for this convention because it's "mine" – in other words, it's in MY state.  If I wasn't going to represent TOS, I'd be going to shop!  In fact, I'll do most of my shopping for our next school year while I'm there.  Will YOU be there?
4. Seeing Tim Hawkins LIVE (again!)
Yes, we saw him in Cincinnati last year, but it's Tim Hawkins, people – we can't get enough of him!  LOL    When we found out we wouldn't be doing the Midwest convention this year, we went to his website and found that he'll be about an hour from us in May – so we're going!
5. Homeschool Night @ the Harrisburg Senators Game
While I'm NOT a sports fan in the least, Gracie is really looking forward to this; so, therefore, I am too.
6. Seeing my nephew David
He's been away – at basic training and at a base in Mississippi – for months now and we really miss him!  So, we're hoping for some time to spend with him before heading to . . .
7. Our Florida trip
Yes, I'm looking forward to the trip itself and not just the destination.  For one thing, we have a "new" (to us) van to drive – it's spacious and comfy, not to mention pretty!  And, I bought some Mary Higgins Clark books for my Kindle (thanks to my friend Jodi) and I plan to read them aloud to Brian on the way.  He's not a reader, but he enjoys when I read to him. :)
8. FPEA
This will be the last convention I'll be helping with this year.  Will YOU be there? 
9. Spending time with some really special people
We are looking forward to several opportunities (aka conventions) to spend time with my boss's family.  What a great group of people that I am  blessed to work with and for – we just love them!
Also, I have a special friend in Florida (Becky) and my whole family enjoys spending time with her sweet family.  We are looking  forward to some quality time together.
10. DISNEY!
Yes, no trip to Florida is complete without a visit with the Mouse, right?  So, we'll plan to spend a couple of days in the Disney parks, and some time at Downtown Disney too.  Oh, and we're excited to spend a few days at a Disney resort (for the first time EVER) – watch out Port Orleans Riverside – here come the Strawsers!
~~~~~~~~~~~
We've got a busy month coming up!  Wow – out of 31 days on the calendar, only 3 of them currently have NOTHING on them.  And that could change!  LOL
And, this isn't in May, but it's worth mentioning anyway because I'm looking forward to it - - -
Field-tripping with Jodi and her kids this Friday!  It's been too long since we've seen them!
P.S. I'm linking up to Tiggerific Tuesday today!