We had Ian's first birthday party this afternoon. We had it in our church fellowship hall and had lots of family and friends there to share in the celebration. This was also a celebration of Ian's U.S. citizenship. I wasn't sure how Ian would respond~ he's not a big "people person"~ he likes to flirt and tease, but doesn't really like anyone to touch him. And, he was working on very little sleep~ he didn't take his usual church-service nap~ and we drove around to put him to sleep in the van before the party, but he only slept about 20 minutes. But, thankfully, he was quite pleasant at the party, and really seemed to enjoy himself. Here are a few pictures of the festivities: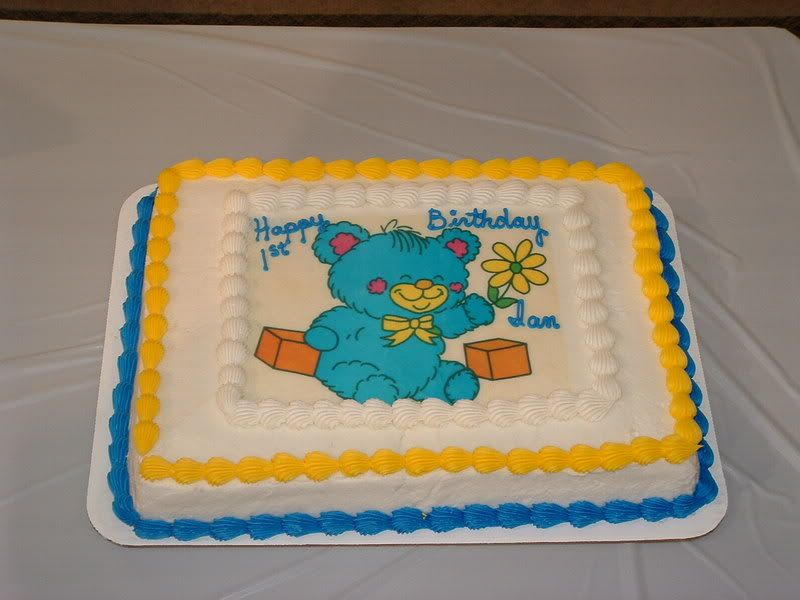 The birthday cake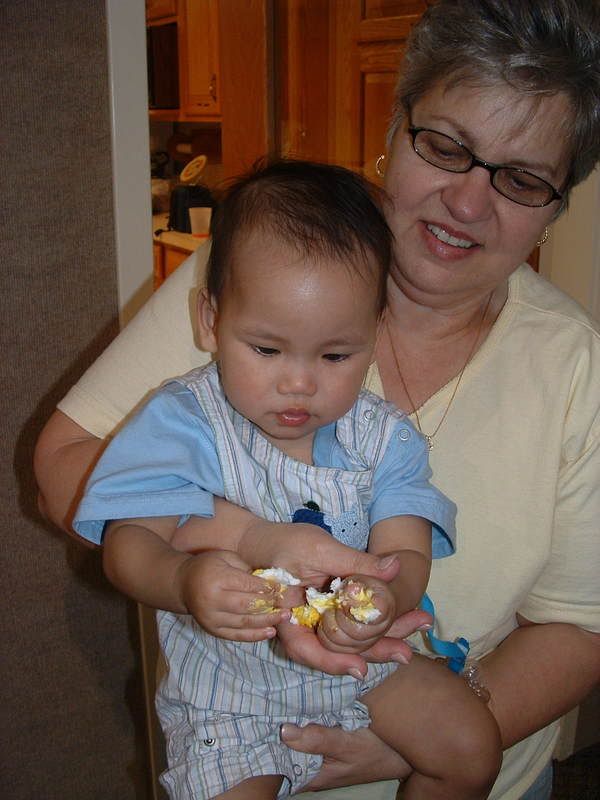 Ian with a handful of icing!
(my mom is holding him)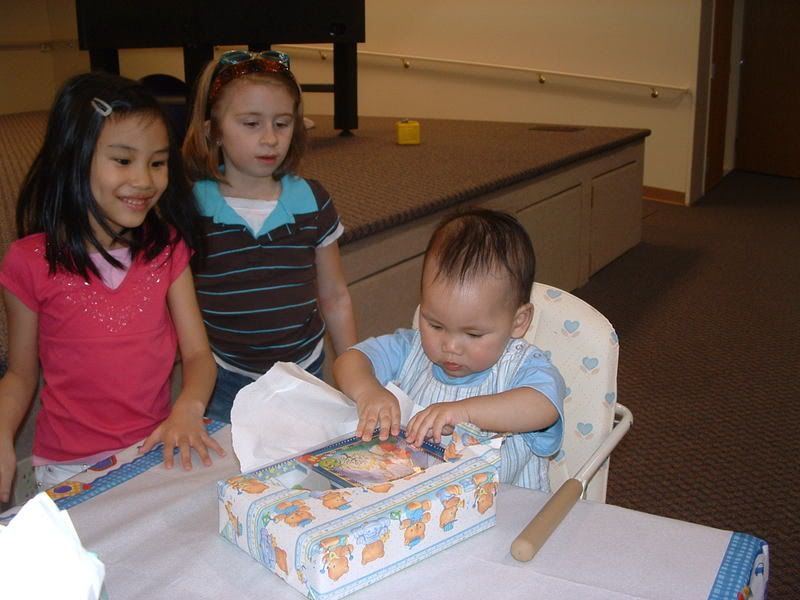 Ian opening his very first birthday gift!
(Gracie and my best friend's little girl, Leah, watching)
Check out those new shades (complete with tag!)
Those will come in very handy at the beach this summer!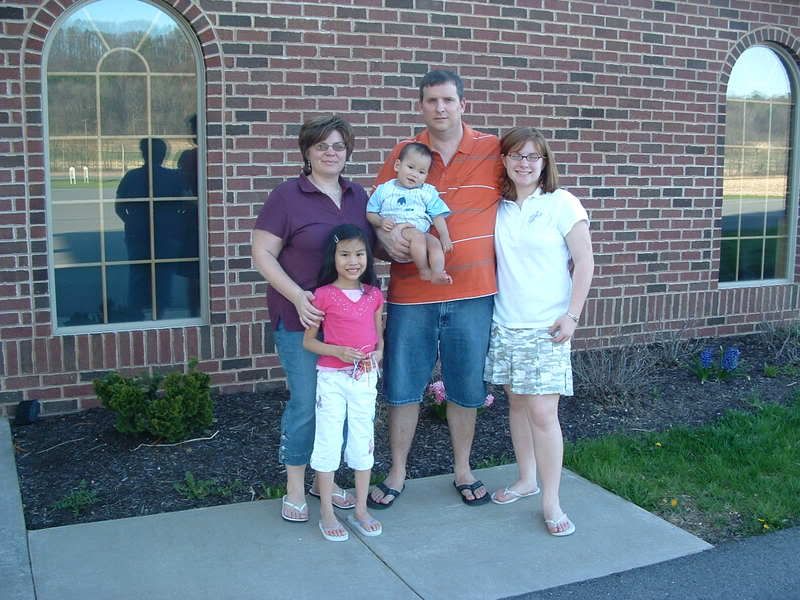 The 5 of us~ after the party~ feeling a little tired.
This may be our first "Party of 5" picture!
Sorry it doesn't show up too well.