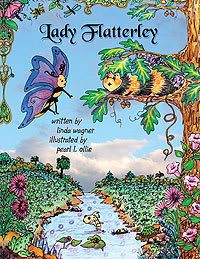 This book is about a unique caterpillar named Lady Flatterley.
It was Lady Flatterley's dream to become a butterfly, not knowing all along this was already God's great plan for her.
Unbeknownst to Lady Flatterley, the process required some work on her part and that was to build a cocoon!
This story follows one of God's little miracles in nature as she transforms into what God has in store for her.
Way up high in the tall oak tree,

Lived a caterpillar named Lady Flatterley.

She hid amongst the leaves all day long,

Hoping she'd be safe from wind that was strong.



Flatterley's home was made out of leaves,

All snuggled inside, she felt safe as safe could be.

Her coat was soft and beautiful, her friends would say,

Orange and black on her back, so pretty she was made.



One day while hiding in the tall oak tree,

Lady Flatterley felt the flutter of a gentle breeze.

She peeked out through the dark green leaves,

Was only the bumble bee for Flatterley to see…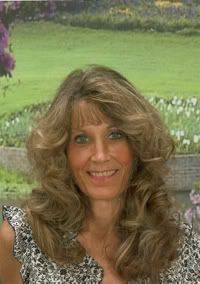 Linda Wagner is a mother, grandmother, and registed nurse. She lives in sunny Florida.
Linda has raised two sons and has been blessed with five grandchildren. As a parent, teaching her children to treat others with love and respect was of utmost importance to her.
Lady Flatterley is Linda's first book. You can find out more information at
http://www.outskirtspress.com/LadyFlatterley
or
http://www.lindawagnerbooks.com
.
Lady Flatterley is a sweet children's book with bright, colorful illustrations and the story of the transformation of caterpillar to butterfly set to rhyming verse. The tale of Lady Flatterley follows her from her time as an insecure caterpillar who simply wants to hide herself away from the world, to a beautiful butterfly who spreads her wings and flies! Lady Flatterley is so excited when she catches a glimpse of herself in a window for the first time. But, rather than get proud and have an attitude, she remembers to raise her hands and give thanks to God.