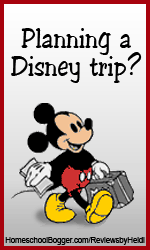 This week's topic is
AFRICA
Would you believe me if I told you that just the Africa part of Animal Kingdom alone is larger than the entire Magic Kingdom park?! Within the Africa section of AK, you'll find a 110-acre "African savanna", complete with all the animals you'd expect to find there (giraffes, hippos, elephants, and many other wild beasts! Riding the
Kilimanjara Safaris
is a definitely MUST DO at the AK! Here are some pics taken during our last trip (we were VERY close to some of these animals):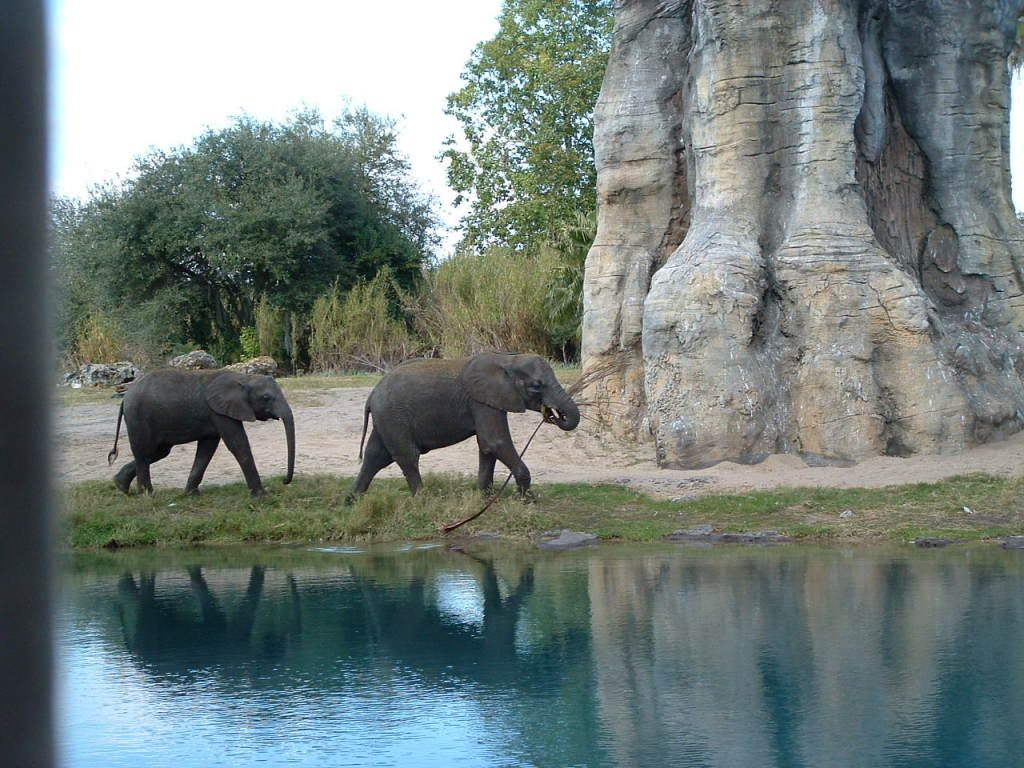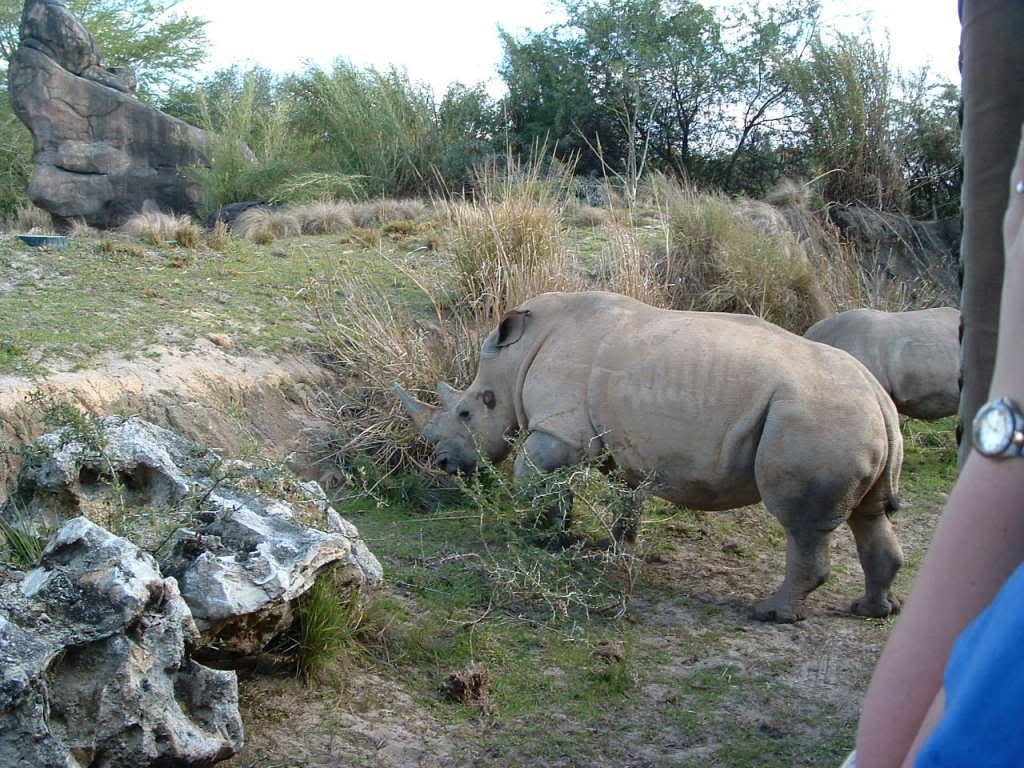 They call these trees "upside down trees" because it looks like the roots are on top. Neat, huh?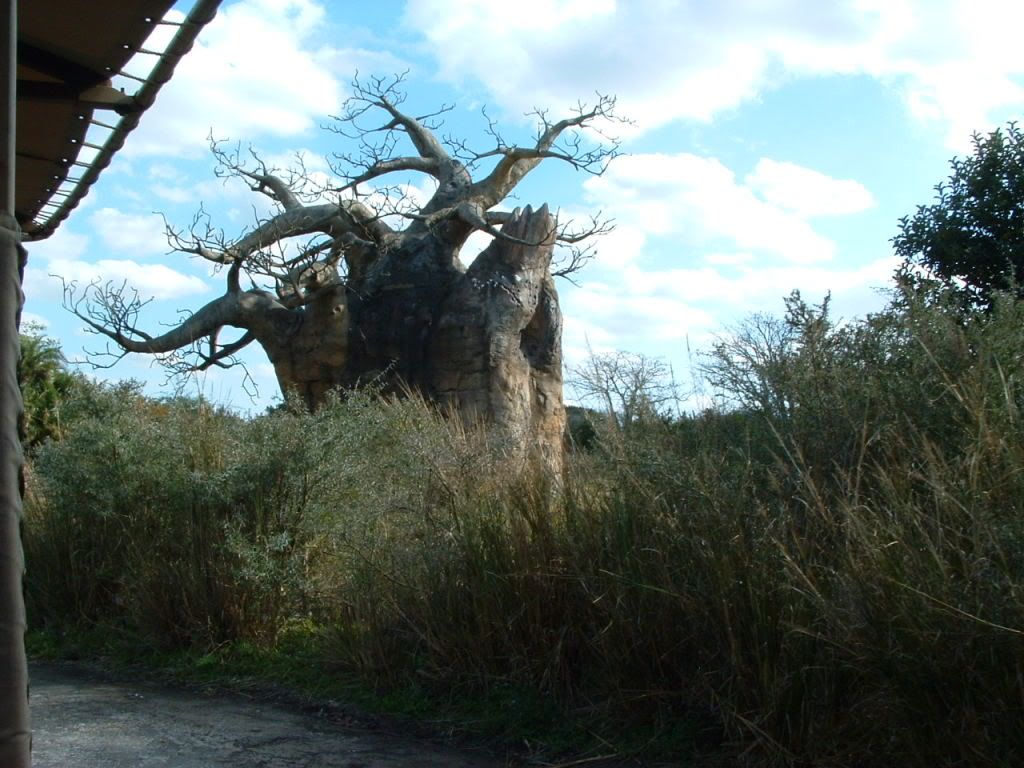 Another favorite in Africa is the
Pangani Forest Exploration Trail
. We're all rather intrigued by the gorillas, who make for some great entertainment. We got some fun pictures of them:
We enjoy taking a picture here each time. Here's Ashley during our first family trip. See how much she's changed in 10 years?!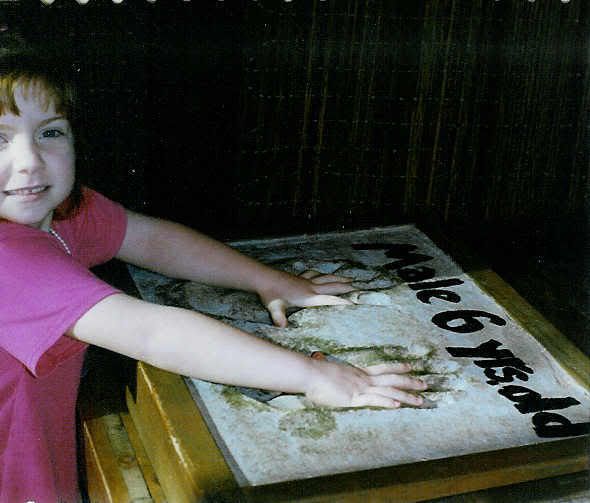 Here is one of my all-time favorite pictures, taken during our January trip:
Unfortunately, we were pressed for time and didn't have time to ride the train back to
Rafiki's Planet Watch
(correct me if I'm giving this the wrong name, I'm thinking it may have a new one now).