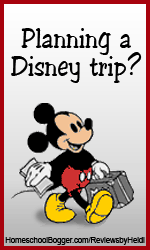 This week's topic is
Two weeks in a row - - - the Disney waterparks are another aspect of Disney that I have not yet experienced. We usually travel south to Florida in the winter months (as a nice reprieve from the PA cold). Because of that, though, it's usually too cool in Florida for us to really appreciate the waterparks. We're actually lucky for a quick dip in the pool - going to the waterparks would really be pushing it (if they were even open!)
My girls are always intrigued with the coverage of the waterparks on the Disney planning videos. They look like SO much fun. Let's face it - Disney does everything in a grand way. I'm sure that Typhoon Lagoon (and it's counterpart, Blizzard Beach, which we'll talk about in August) are no exception. Maybe, one day, we'll actually get to check them out!
For now, though, I've found some great information about Typhoon Lagoon
here
(complete with photos and video). Be sure to check it out!