Christian Fiction Blog Alliance
is introducing
Reluctant Cowgirl
Barbour Publishing (April 2009)

by

Christine Lynxwiler
Actress Crystal McCord gave up the closeness of her big family in order to make a name for herself on the New York City stage. But when life in the Big Apple turns sour, she follows a country road back to her parents Arkansas ranch.
The last thing she expects to find in cowboy country is a new leading man. Still, she can't help but imagine handsome rancher Jeremy Buchanan in the role.
Unfortunately, Jeremy's been burned by Crystal's type before. Or has he? Every time he thinks he knows her, the multi-faceted woman surprises him. Will the reluctant pair allow their hearts to guide them, or will their common stubborn pride keep them miles apart?
If you would like to read the first chapter of
Reluctant Cowgirl
, go
HERE
.
Christine lives with her husband and two precious daughters in the foothills of the beautiful Ozark Mountains in her home state of Arkansas. Her greatest earthly joy is her family and, aside from doing God's will, spending time with them is her top priority.
She recently took a break from writing romance to pen a Christmas story with a twist. Her Mom Lit novella,
My True Love Gave to Me
, is part of a 2 in 1 anthology from Barbour entitled
All Jingled Out
. It's also included in
Simply Christmas
, a 4 in 1 Barbour anthology.
She has written two other novellas, both romance, which are included in Barbour anthologies,
City Dreams
, and
Prairie County Fair
and a serial for the Heartsong Presents book club newsletter –
The Carousel Horse
.
The Carousel Horse
can be read in its entirety on the
Heartsong website
, and you can read excerpts from all of her other books on her website,
HERE
.
In 2003, Christine was honored by being voted #2 Favorite New Author by the Heartsong Presents Book Club members!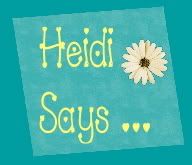 This was the first of Christine's books that I have ever read, but it definitely will not be the last. I really enjoyed this book! It was a light, refreshing Christian romance - I was cheering for Crystal and Jeremy the whole time! They both had a lot of issues to work through before they could end up together - but, I promise, the ending is a happy one.
I do wonder if this book might be the 2nd in a series, as it did take me awhile to get all the characters straight in my mind (which made me wonder if they were previously introduced in another book). I know it is part of a series and I'll be looking for more of them to read!
Just FYI: I passed this book along to Ashley (15) and she devoured it! Now, when the next book by Ms. Lynxwiler arrives, we'll be fighting over it, I suppose!