Christian Fiction Blog Alliance
is introducing
A Vote Of Confidence
Zondervan (April 2009)

by

Robin Lee Hatcher
In
A Vote of Confidence
, the stage is set for some intriguing insight into what it was like during 1915 to be a woman in a "mans' world."
Guinevere Arlington is a beautiful young woman determined to remain in charge of her own life, For seven years, Gwen has carved out a full life in the bustling town of Bethlehem Springs, Idaho, where she teaches piano and writes for the local newspaper. Her passion for the town, its people, and the surrounding land prompt Gwen to run for mayor. After all, who says a woman can't do a man's job?
But stepping outside the boundaries of convention can get messy. A shady lawyer backs Gwen, believing he can control her once she's in office. A wealthy newcomer throws his hat into the ring in an effort to overcome opposition to the health resort he's building north of town. When the opponents fall in love, everything changes, forcing Gwen to face what she may have to lose in order to win.
If you would like to read the first chapter of
A Vote Of Confidence
, go
HERE
.
Robin Lee Hatcher discovered her vocation as a novelist after many years of reading everything she could put her hands on, including the backs of cereal boxes and ketchup bottles. The winner of the
Christy Award
for Excellence in Christian Fiction (Whispers from Yesterday), the
RITA Award
for Best Inspirational Romance (Patterns of Love and The Shepherd's Voice), two
RT Career Achievement Awards
(Americana Romance and Inspirational Fiction), and the
RWA Lifetime Achievement Award
, Robin is the author of
over 50 novels
, including Catching Katie, named one of the Best Books of 2004 by the Library Journal.
Robin enjoys being with her family, spending time in the beautiful Idaho outdoors, reading books that make her cry, and watching romantic movies. She is passionate about the theater, and several nights every summer, she can be found at the outdoor amphitheater of the Idaho Shakespeare Festival, enjoying Shakespeare under the stars. She makes her home outside of Boise, sharing it with Poppet the high-maintenance Papillon.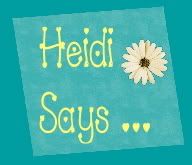 As is the case with all of Robin's books (that I have read, so far), I really enjoyed this book! I enjoyed the main character, Gwen; walking with her down the campaign trail was lots of fun. And, of course, I was cheering for her to let down her guard and give in to her feelings for Morgan (which, in the end, she did). I just really thought this was a fun book. I'll be looking forward to the sequel -
Fit To Be Tied
- coming this fall! in the meantime, I'm passing
A Vote of Confidence
on to Ashley - I'm sure she'll enjoy it too.
If you've not read any of Robin's books, I'd definitely recommend checking some of them out. Robin has a talent for writing so many different styles of books - modern, historical, etc. and they're all good!