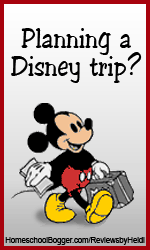 This week's topic is:
As was the case earlier this year when we talked about Typhoon Lagoon, the water parks at Walt Disney World are not my area of expertise - I've never had opportunity to visit either of them because it's always too cold when we travel to Florida. I do hope that, one day, we'll be able to enjoy these water parks, as they look like so much fun.
For now, though, i'll just have to be content to live through YOUR experiences. So, please share them on your blog and sign the Mr. Linky below. It's hot and humid in PA this week, and I could use a bit of an opportunity to DREAM!