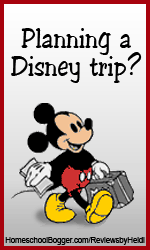 This week's topic is: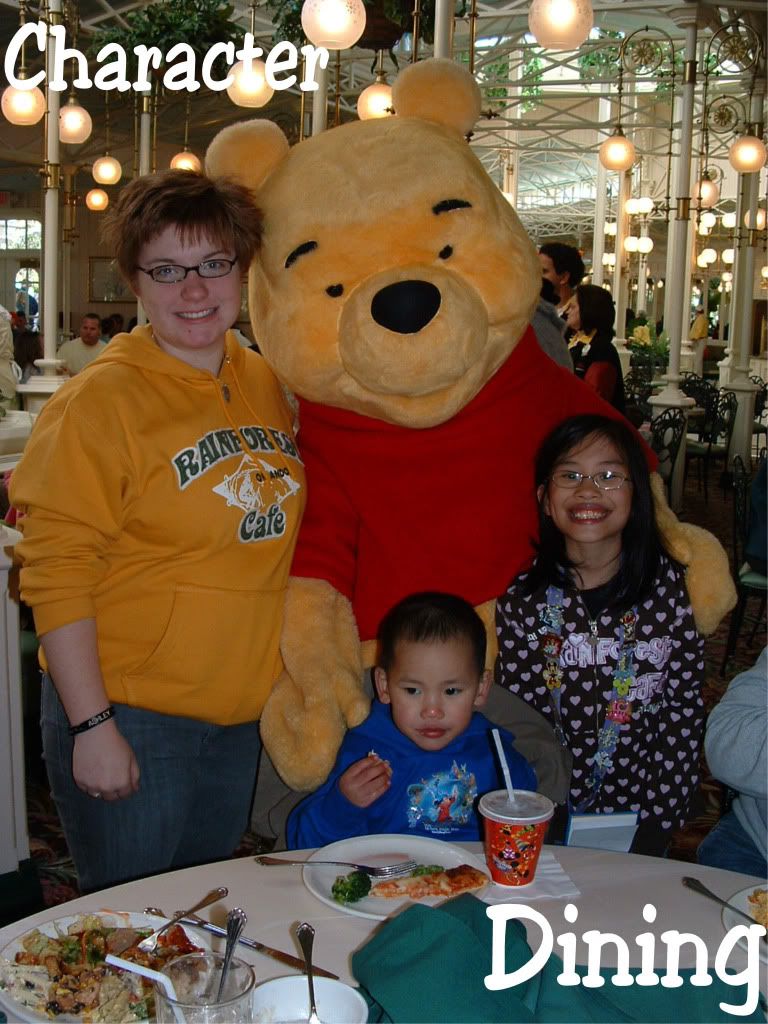 I want to start off this post by saying that WE LOVE CHARACTER MEALS at Disney! For our first several trips, I thought that the character meals were a waste of money, since you had opportunity to meet many of the characters throughout the parks - why should you pay extra for a meal with them? Then, when we were planning our trip in 2005, we had extra money (Disney points) from our Disney Visa, and decided to use it toward a character meal. We chose the Lunch with Pooh and Friends at the Crystal Palace in the Magic Kingdom. We loved it - the kids loved the interaction with the characters during lunch, and Brian and I were impressed with the atmosphere and the food. It was a nice time to sit down and relax in the middle of what can be a busy and hectic day; and it provided plenty of time for one-on-one interaction with the character.
So, when we got together with our friends to plan this past trip, we knew we wanted to do not one, but two, character meals this time around. We weren't sure if our friends would want to do any character meals, since they were only traveling with a baby; but they quickly said they wanted to do whatever we were doing. They didn't care which meals we chose, so we allowed the girls to pick. They wanted to do the Pooh Lunch again; and this year they added the Princess Breakfast at Norway (in EPCOT) to the line-up of plans.
Here are some pictures from our Breakfast with the Princesses: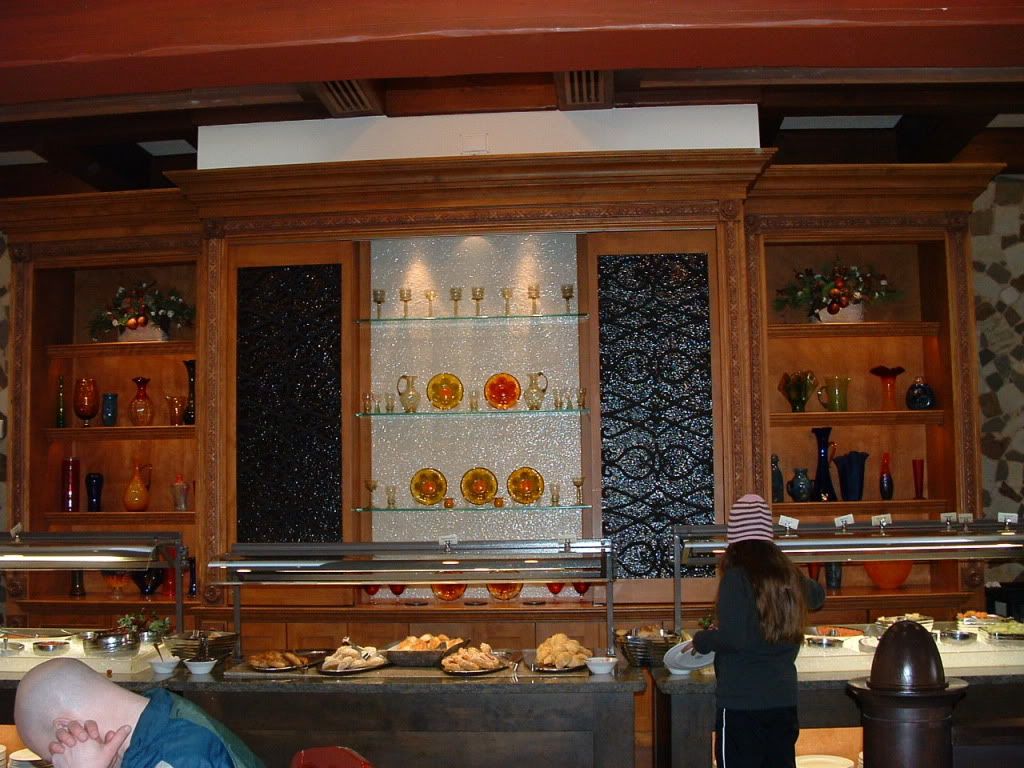 (the fabulous buffet - this was in addition to the tray of goodies they brought to our tables)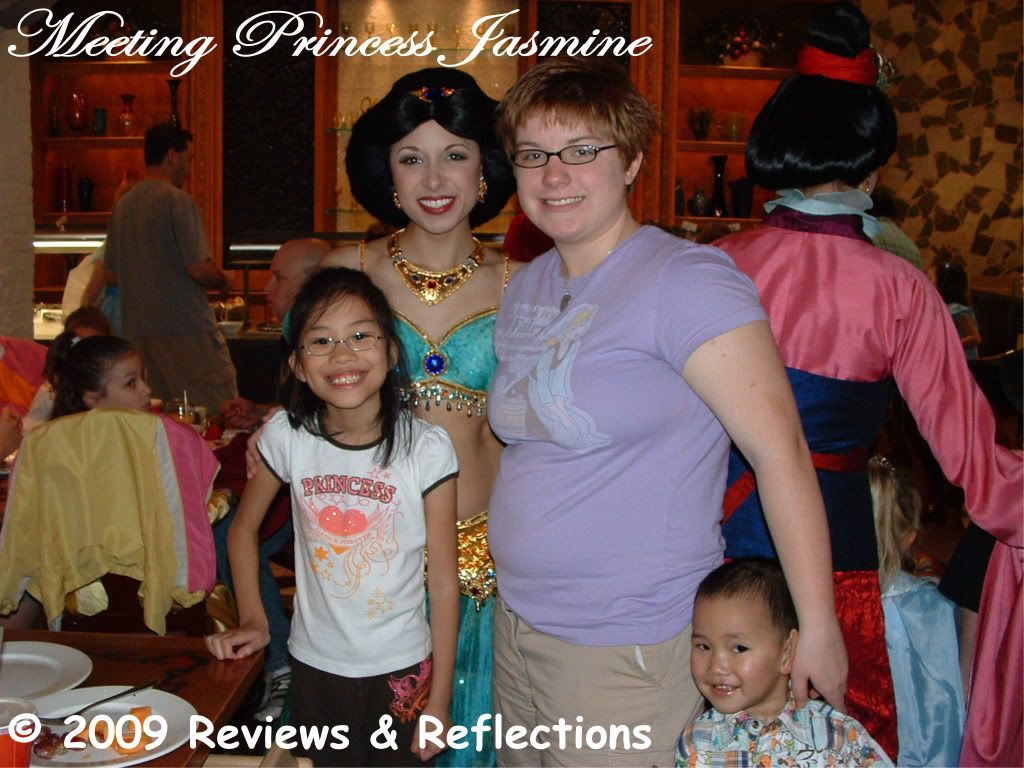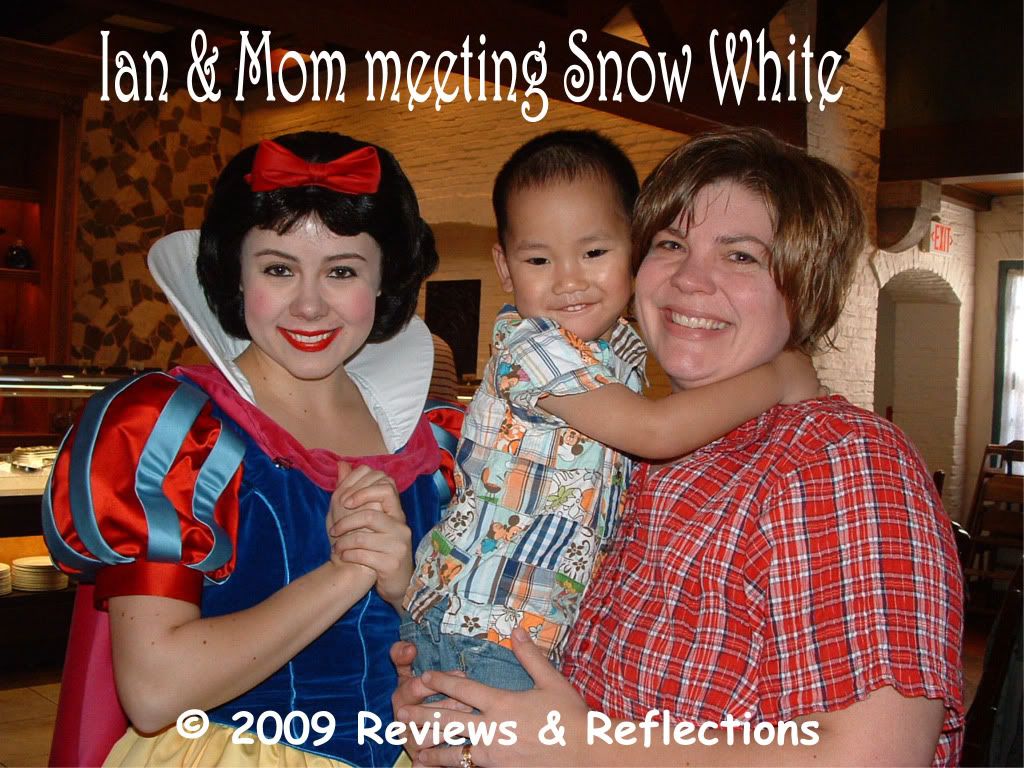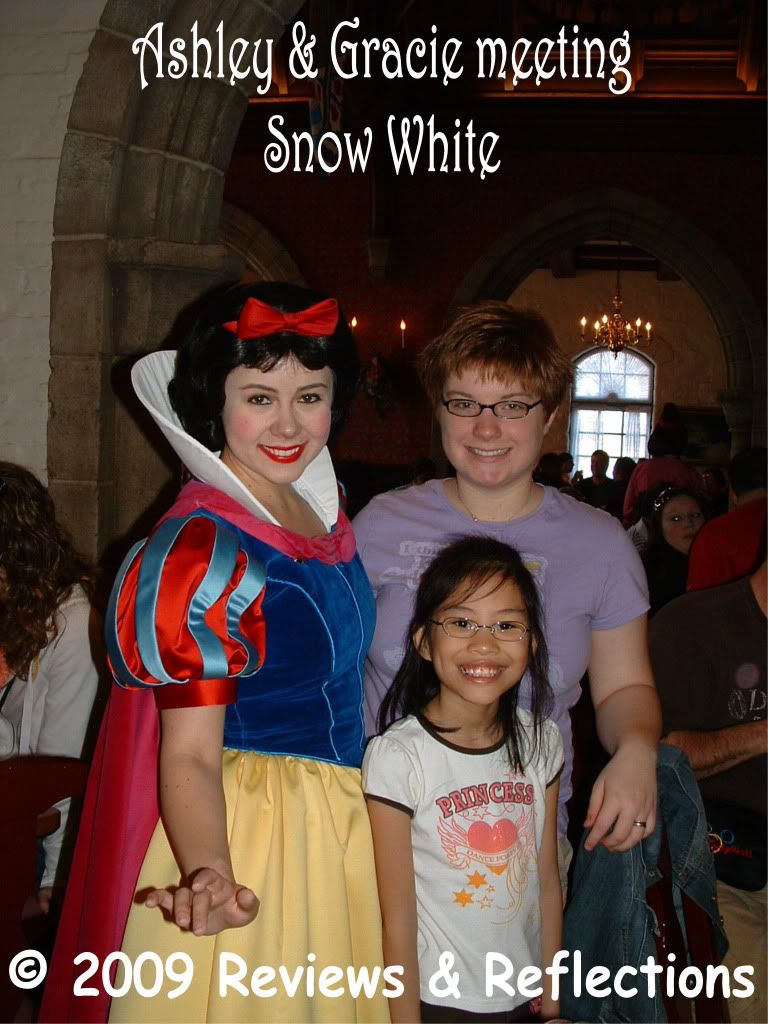 We were very much impressed with this character meal. We would definitely do this one again, and will recommend it to anyone who asked. The princesses were so wonderful to interact with - because they are "real" (as opposed to those in costumes), they can actually talk.
When we were first taken into the restaurant, we had a family photo op. with Belle. At the end of the meal, they bring you a folder containing one 8x10 and 4 4x6 prints of your photo - a very nice extra perk.
The food was absolutely delicious! As a matter of fact, I'd love to have the cheesy potato recipe! The strawberries on the buffet were HUGE - I could have made a meal just on those and the pineapple. And, for the Europeans, they even have meat and cheese (yes, for breakfast!)
Here are some pictures from our Lunch with Pooh & friends: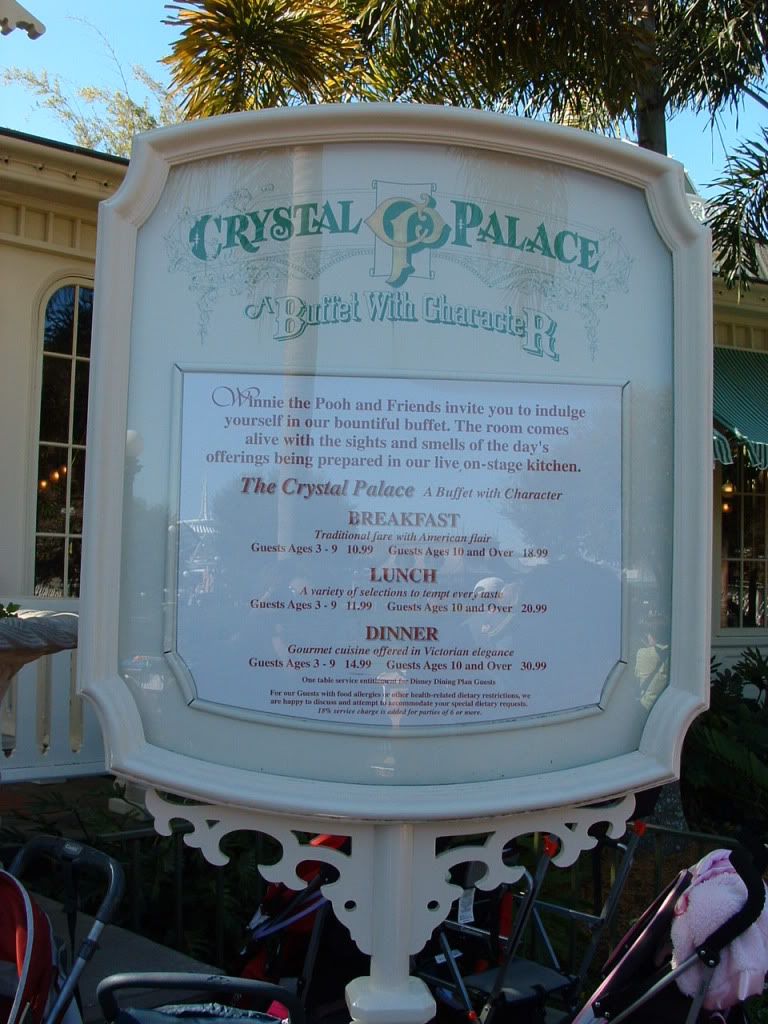 (the menu at the Crystal Palace)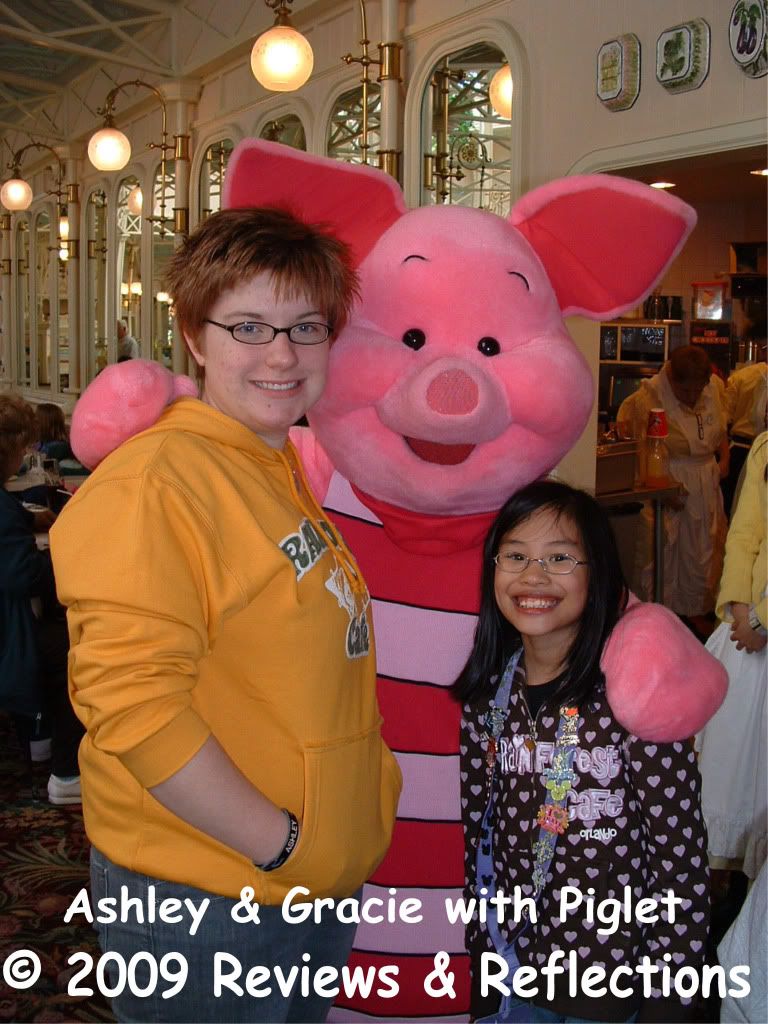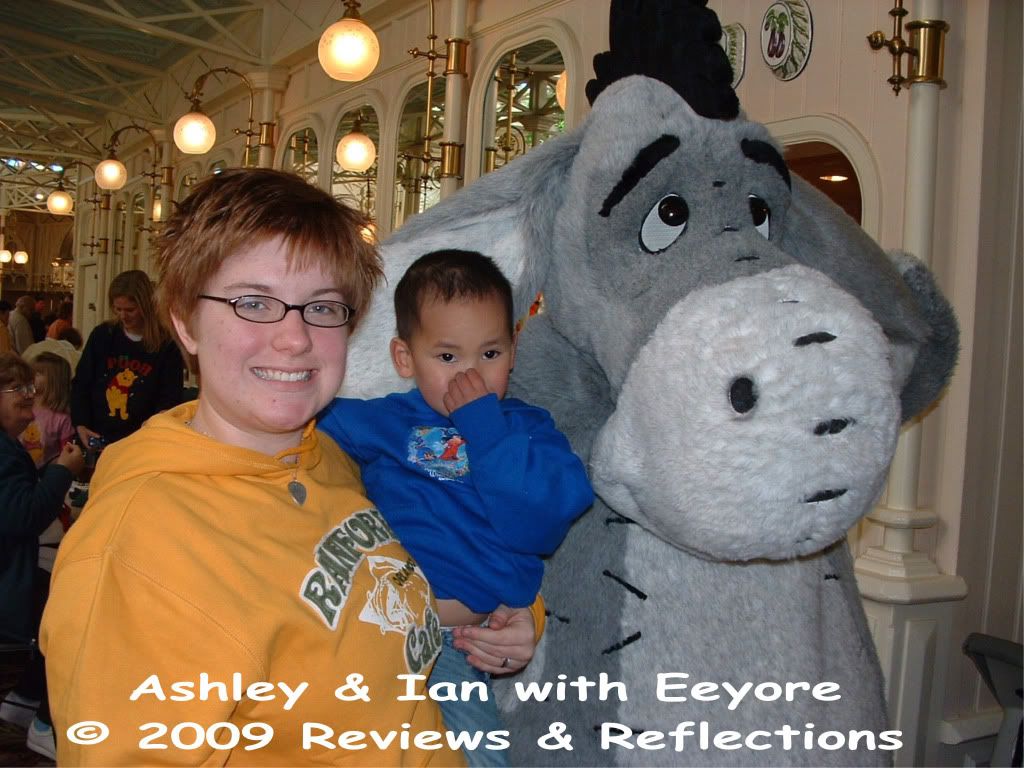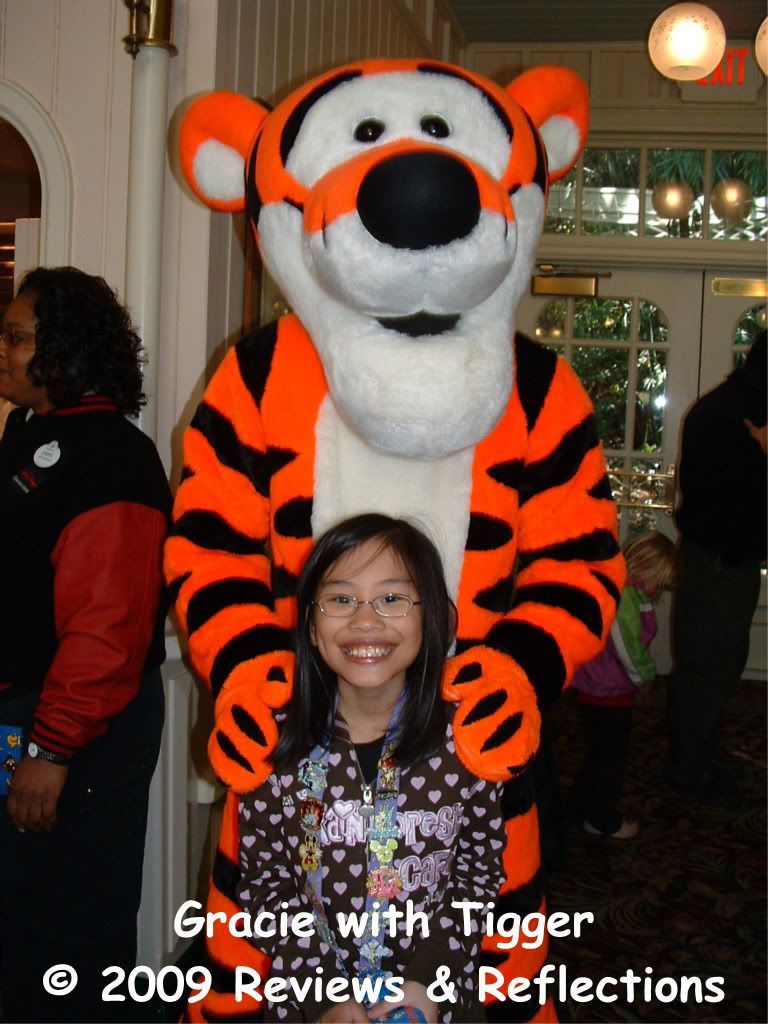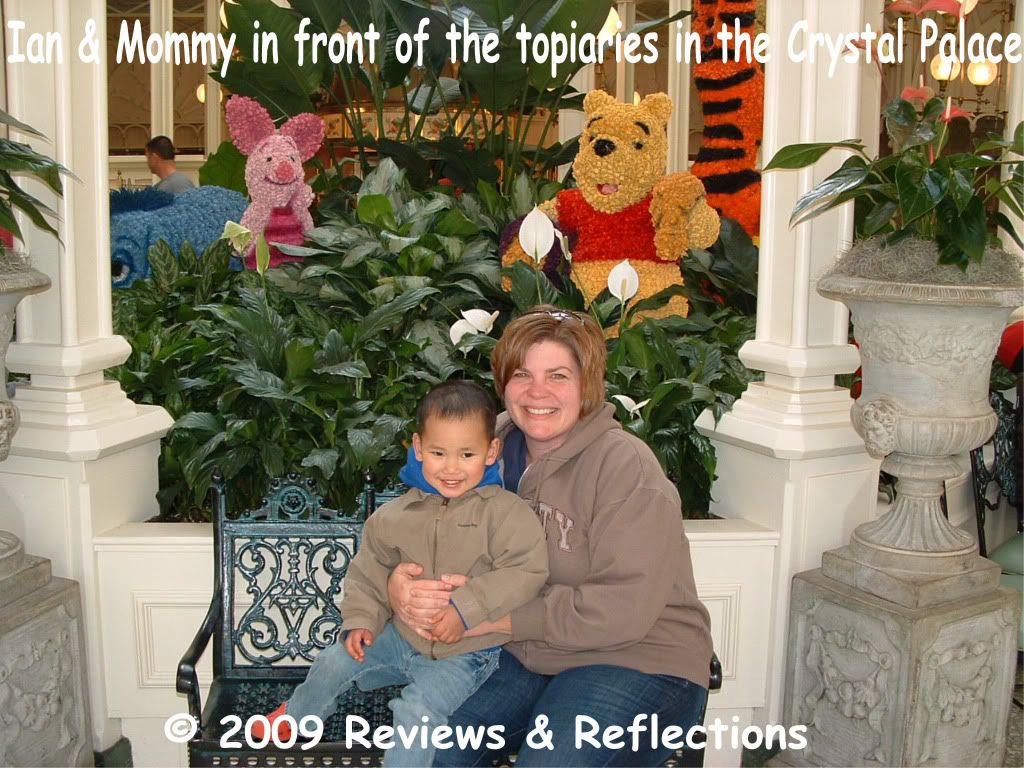 Again, we loved this meal enough the first time to go back for round 2. I don't know that we'd do it again, though. After the breakfast in Norway, we were a bit spoiled, and didn't like the food here as well - it was more "fancy" food, which was fine, just not as big of a hit with the kids. We do enjoy the atmosphere, though - it's beautiful and the cast members are all so nice. We would recommend this dining experience.

So, tell me about your Character Dining experience at Disney. I'd love to hear about all the different character dining opportunities - we're already thinking about our next trip and which meals we'd like to add to our line-up. Who knows? We may actually plan 3 or 4 for next time!