This week, the

Christian Fiction Blog Alliance
is introducing
Just Between You And Me
Thomas Nelson (September 1, 2009)

by

Jenny B. Jones
The only thing scarier than living on the edge is stepping off it.
Maggie Montgomery lives a life of adventure. Her job as a cinematographer takes her from one exotic locale to the next. When Maggie's not working, she loves to rappel off cliffs or go skydiving. Nothing frightens her.
Nothing, that is, except Ivy, Texas, where a family emergency pulls her back home to a town full of bad memories, painful secrets, and people Maggie left far behind . . . for a reason.
Forced to stay longer than she intended, Maggie finds her family a complete mess, including the niece her sister has abandoned. Ten-year-old Riley is struggling in school and out of control at home. The only person who can really handle the pint-sized troublemaker is Conner, the local vet and Ivy's most eligible bachelor. But Conner and Maggie keep butting heads--he's suspicious of her and, well, she doesn't rely on anyone but herself.
As Maggie humorously fumbles her way from one mishap to another, she realizes she's going to need to ask for help from the one person who scares her the most.
To save one little girl--and herself--can Maggie let go of her fears and just trust God?
If you would like to read the first chapter of
Just Between You And Me
, go
HERE
.
I write Christian fiction with a few giggles, quite a bit of sass, and lots of crazy. My novels include the
Katie Parker Production series
and
So Not Happening
. I would also like to take credit for
Twilight
, but somewhere I think I read you're not supposed to lie.
When I'm not typing my heart out (or checking email), I teach at a super-sized high school in Arkansas.
My students are constantly telling me how my teaching changes their lives and turned them away from drugs, gangs, and C-SPAN.
Okay, that's not exactly true.
Since my current job leaves me with very little free time, I believe in spending my spare hours in meaningful, intellectual pursuits such as:
-watching E!
-updating my status on Facebook
-catching Will Ferrell on YouTube and
-writing my name in the dust on my furniture
I'd love to hear about you, so drop me a note. Or check me out on Facebook.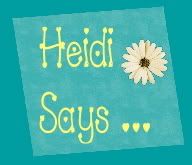 I give this book 5 thumbs up! Oh, I guess that's a problem, since I only have 2 thumbs. How 'bout 2 thumbs up and 2 big toes (in teal for my bf Sue) up - cause I seriously LOVE this book! I had the privilege of reviewing one of Jenny's young adult fiction books - from the Katie Parker series - and I loved that too (so much so that my daughter got hooked on them and we had to buy them all). So, I was thrilled to see Jenny's name on this blog tour; and to have the opportunity to review her latest release. It did not disappoint. I just love Jenny's writing style. It's so fun and entertaining. And, truth be told, reading her books makes me feel young! (For someone pushing 40, that's a great feeling!)
I would highly recommend
Just Between You and Me
. So would Women of Faith, which is why they've chosen it to be part of their fiction series. Though the book kept me laughing, there were also those parts that put tears in my eyes and a heaviness in my heart. It was just an all around great book. Ashley and I are die-hard Jenny B. Jones fans - she can count on us to pick up any upcoming releases!