Christian Fiction Blog Alliance
is introducing
Intervention
Zondervan (September 22, 2009)

by

Terri Blackstock
Barbara Covington has one more chance to save her daughter from a devastating addiction, by staging an intervention. But when eighteen-year-old Emily disappears on the way to drug treatment—and her interventionist is found dead at the airport—Barbara enters her darkest nightmare of all.
Barbara and her son set out to find Emily before Detective Kent Harlan arrests her for a crime he is sure she committed. Fearing for Emily's life, Barbara maintains her daughter's innocence. But does she really know her anymore? Meanwhile, Kent has questions of his own. His gut tells him that this is a case of an addict killing for drugs, but as he gets to know Barbara, he begins to hope he's wrong about Emily.
The panic level rises as the mysteries intensify: Did Emily's obsession with drugs lead her to commit murder—or is she another victim of a cold-blooded killer?
If you would like to read the first chapter of
Intervention
, go
HERE
.
Terri Blackstock's books have sold six million copies worldwide. Her suspense novels often debut at number one on the Christian fiction best-seller lists, and
True Light
, published last year, was number one of all Christian books—fiction and non-fiction. Blackstock has had twenty-five years of success as a novelist.
In 1994 Blackstock was writing for publishers such as HarperCollins, Harlequin and Silhouette, when a spiritual awakening drew her into the Christian market. Since that time, she's written over thirty Christian titles, in addition to the thirty-two she had in the secular market. Her most recent books are the four in her acclaimed Restoration Series, which includes
Last Light, Night Light, True Light
and
Dawn's Light
. She is also known for her popular Newpointe 911 and Cape Refuge Series.
In addition to her suspense novels, she has written a number of novels in the women's fiction genre, including
Covenant Child
, which was chosen as one of the first Women of Faith novels, and her Seasons Series written with Beverly LaHaye, wife of Tim LaHaye.
Blackstock has won the Retailer's Choice Award and has appeared on national television programs such as The 700 Club, Home Life, and At Home Live with Chuck and Jenny. She has been a guest on numerous radio programs across the country and the subject of countless articles. The story of her personal journey appears in books such as
Touched By the Savior
by Mike Yorkey,
True Stories of Answered Prayer
by Mike Nappa,
Faces of Faith
by John Hanna, and
I Saw Him In Your Eyes
by Ace Collins.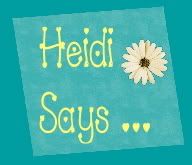 My mom and I have both read lots of Terri's books in the past; but
Intervention
is the first one I've actually received to review. I was not disappointed. I received the book only a few days ago, and was a bit concerned that I wouldn't be able to complete it in time to write the review today. However, this book fit quite well with Terri's "up all night fiction" - I read through it in just a few days.
I was immediately drawn into the world of Barbara Covington, widow and mother of 2. When she decides to send her 18 year old daughter into an intervention program (for her drug problems), she never expected the turn of events that take place. This book includes mystery, murder, intrigue, and all the things that make a good suspense novel. I was sitting on the edge of my seat with Barbara, as she sought to find her daughter and clear her name. I could very much relate to her - wanting to take matters into her own hands.
If you've ever wondered about and/or judged the parents of drug-addicted teens and young people, you should definitely read this book!
*It appears as though I need some new graphics to match my new template, huh?
These kinda clash - oh well!