When a mammogram result comes back abnormal, midlife mama Summer Finley makes a snap decision to relegate fear to the back burner and fulfill a lifelong dream. Summer heads for Holland where she meets up with tulips, wooden shoes, and her best friend, Noelle.
Pen pals since fourth grade, Summer and Noelle have never met face-to-face. Through decades of heart-level correspondence, they have sustained a deep friendship. A week of adventure helps both women trade anxiety for a renewed and deeper trust in God. When Summer confides in Noelle about the abnormal medical report, Noelle finds the freedom to share a long-held heartache, and both women discover they needed each other more than they realized.
Women ages 35 and up, readers of Christian Boomer Lit, and fans of books such as The Yada Yada Prayer Group will enjoy Robin Jones Gunn's humorous and uplifting style. True-to-life characters and moments of poignancy bring a deeper understanding of the value of life and the gift of true friends. Readers guide and bonus material included.
Robin Jones Gunn
is the best-selling and award-winning author of over seventy books, including the Glenbrooke, Christy Miller, Sierra Jensen, Katie Weldon, and Christy and Todd: The College Years teen series. The Sisterchicks® series has sold more than 300,000 units, bringing her total sales to more than 3.5 million books worldwide. A Christy Award winner, Robin is a popular speaker, both at home and abroad, and is frequently interviewed on radio and on television.
www.robingunn.com
www.sisterchicks.com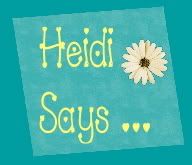 This is the second Sisterchicks book that I have read (I previously reviewed
Sisterchicks Go Brit
here
). I really enjoy these books. They are fun to read, yet educational. Though I probably enjoyed the storyline in
Sisterchicks Go Brit more
(maybe simply because I've always wished to visit England), I just loved the references to places that Summer and Noelle visited in this book. My favorite part was when they visited Corrie Ten Boom's home - not only was I interested in the tour, but the storyline was very moving as well. Since I'm a bit younger than the Sisterchicks mentioned in these books, it gives me something to look forward to - possibly going on a Sisterchick tour of my own someday!
To find out where you can purchase this book, click
here
.