I know, I know – I didn't post a Destination Disney post last week.  I apologize!  My parents spent last week vacationing in Florida.  They called home several times a day – they know I'm good for information, I think!  They told me, when they left, that they would be avoiding Disney (SHAME ON THEM!)  But, on their last day, they decided to visit Downtown Disney.  I looked it up to get them the exact address, and discovered something NEW that has come to Downtown Disney since our last visit.  It's what prompted this week's topic ---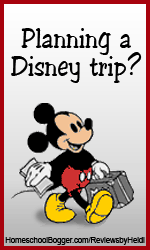 WHERE ARE YOUR FAVORITE PLACES TO SHOP IN "THE WORLD"?
We absolutely love the World of Disney store at Downtown Disney!  The first time we went into that store, we got a bit lost.  It's HUGE!  It's made up of 12 rooms and has just about anything Disney-related that you could possibly be looking for. We like doing our gift shopping here. 
What excited me, though, and prompted this topic was this - Lefty's - The Left Hand Store- Offering all types of items for those guests that are left handed. The store has a wide variety of items such as cooking utensils, pens, pencils, and more.  I'll be anxious to check this little shop out in May!
Other favorites:
The shops along Main Street in the Magic Kingdom
County Bounty in Mickey's Toontown Fair in the Magic Kingdom
Mouse Gear in EPCOT's Future World
Once Upon a Toy in Downtown Disney
Share your favorites!  If you blog about this topic, be sure to sign the Mr. Linky with a direct link to your post.  Thanks!