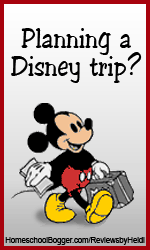 With Toy Story 3 opening in theaters this past Friday, I've got Toy Story and Disney-Pixar on the  brain.  So, I thought we'd throw in an unplanned topic for this week ---
What is your favorite Disney-Pixar film?
Have you had opportunity to meet any of your favorite Disney-Pixar characters at a Disney park? (If so, we hope you'll share pictures, as well as where you lucked into the character meet & greet.)
Destination Disney is a meme for all Disney lovers!  Whether you live near Disney and visit weekly, or if you visit Disney only once every few years (like me), or even if you simply dream of Disney and are looking for trip-planning ideas/suggestions, you are more than welcome to join in each week.  If you have topic suggestions or questions you'd like to see us answer, please e-mail me so I can add them to our list. 
Please share your answers to  this week's topic on your blog. Then, come back here and link up with a direct link to your post.  Tell your friends about Destination Disney too!