Quick note: I'm a Destination Disney Delinquent!  And it has been brought to my attention (by another delinquent) that the linky's are only open for one week.  We don't want to hinder anyone from playing along, so I'll start leaving them open for a month, ok?  I've gone back to the last 2 and set them up to be open for 4 weeks each, instead of only 1 week).  If you do happen to participate late though (after the linky is closed), please just leave a comment on the post with a link to your blog post.  THANKS!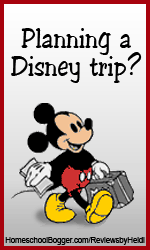 We don't have cable at our house (we've been cable-free for over 6 years now).  The channel my kids miss the most is, of course, the Disney Channel.  Most of the sitcom-style shows are available in instant Netflix streaming (through the Wii) so they get to see those.  However, they miss out on the movies. 
Becky was telling me about the newest Disney channel movie – 16 Wishes - which premiered on Friday, the 25th.  We'd like to use this movie as our inspiration for this week's Destination Disney Topic.  So, this week, please share with us your "16 Wishes for a Great Disney Vacation".  A wish list of what you might like to do when there, how you want things to be, who you want to meet, etc...  An example might look like this:
My Sixteen Wishes For A Perfect Disney Vacation
1. Everyone is at optimal health!
2. The weather is sunny but is not too hot!
3. May we please not stand in line for hours to ride Peter Pan!
4. I want the most sinful delectable treat one can purchase at Disney....every day I am there!
5. I want to take a ride in the new balloon!
etc......
We encourage you to really have fun with this topic!  And EVERYONE can play along.  No need to have ever visited the park – this is for those of you who are dreaming of a Disney vacation in the future!  Those of us who have been there many times still have things we wish we had done last time, or things we wish would be different next time.  I can't wait to read all the lists! 
Don't forget to sign the Linky with a direct link to your DD post!