Ian's hair has been growing like crazy this summer. And, though I think he's the cutest little guy on earth, it was beginning to look a little scraggly. I've trimmed it around the ears a few times, but just wasn't sure how to go about cutting it all over. I've never cut a boy's hair before!
I've been contemplating making him a hair appointment, but wasn't sure which stylist to call. Then, this morning, I saw on my friend Randi's blog that she just purchased a new pair of clippers. It got me to thinking......
Here's what Ian looked like about 2 weeks ago:
And here's what he looks like now (after Ashley held him and I clippered!):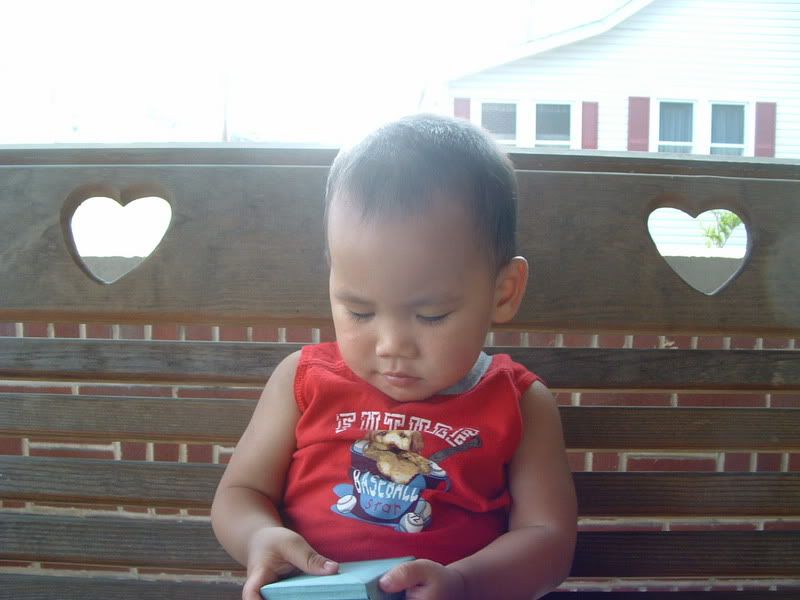 Looks like a little boy now, huh?