This week, the

Christian Fiction Blog Alliance
is introducing
Rose House
WaterBrook Press (May 5, 2009)

by

Tina Ann Forkner
A vivid story of a private grief, a secret painting, and one woman's search for hope
Still mourning the loss of her family in a tragic accident, Lillian Diamon finds herself drawn back to the Rose House, a quiet cottage where four years earlier she had poured out her anguish among its fragrant blossoms.
She returns to the rolling hills and lush vineyards of the Sonoma Valley in search of something she can't quite name. But then Lillian stumbles onto an unexpected discovery: displayed in the La Rosaleda Gallery is a painting that captures every detail of her most private moment of misery, from the sorrow etched across her face to the sandals on her feet.
What kind of artist would dare to intrude on such a personal scene, and how did he happen to witness Lillian's pain? As the mystery surrounding the portrait becomes entangled with the accident that claimed the lives of her husband and children, Lillian is forced to rethink her assumptions about what really happened that day.
A captivating novel rich with detail, Rose House explores how the brushstrokes of pain can illuminate the true beauty of life.
If you would like to read an excerpt from
Rose House
, go
HERE
.
Tina Ann Forkner writes contemporary fiction that challenges and inspires. She grew up in Oklahoma and graduated with honors from CSU Sacramento before settling in Wyoming. She lives with her husband, their three bright children and their dog and stays busy serving on the Laramie County Library Foundation Board of Directors. She is the author of Ruby Among Us, her debut novel, and Rose House, which recently released from Waterbrook Press/Random House.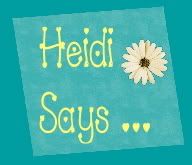 About a year ago, I reviewed Tina's first book,
Ruby Among Us
. I did not give that book a glowing review, but saw a lot of potential in it and promised to read another of her books when the opportunity presented itself. I remember saying, at that time, that I wondered if the "issues" i had with that book were the result of receiving the "advanced readers copy" for review. I believe now, after reading
Rose House
, that I was correct.
Rose House
did not contain all of the spelling, grammatical, and tense agreement problems that I encountered while reading
Ruby Among Us
(and I'm sure they must not have made it into the final version that hit bookstore shelves).
All that being said, I enjoyed
Rose House
(though the connections to the characters in
Ruby Among Us
were somewhat lost on me, as I couldn't really remember that storyline). The new characters introduced in this book were strong enough to carry the storyline and make this book just fine as a stand-alone novel. I enjoyed the suspense in this book, as well as the subtle romance and the climactic ending (this one really did keep me guessing 'til the end and I wasn't even expecting it to be a mystery!)
The moral of the story is --- don't judge a book by its ARC!
It's kinda like listening to Taylor Swift sing live (painful). It's amazing what a good editor (and/or sound system/computer/technology) can do!