Max Lucado's first book that journeys from the birth of Christ to His resurrection.
Drawing from his classic writing on Jesus combined with new reflections and breathtaking art, Max Lucado again opens our eyes—and hearts—to the life and work of the Savior in a way that will change lives forever. "Jesus was, at once, common and not; alternately normal and heroic. One minute blending in with the domino players in the park, the next commanding the hell out of madmen, disease out of the dying, and death out of the dead." Who was this man who spoke as easily with kids and fishermen as widows and waves? It is the question that has echoed down through the centuries to us today, and here is a visually stunning book that answers aspects of that question.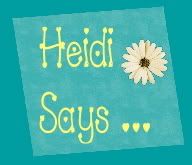 This is a beautiful book!
I enjoy anything by Max Lucado
, and this book is certainly no exception.
His Name is Jesus
is actually a compilation of several of Max's other books, including some of my personal favorites -
A Gentle Thunder
(the first Max Lucado book I ever read),
Traveling Light
, and
He Chose the Nails
(remember
the one that came with my entertainment center
?)
Unlike Max's other books, this book is a showpiece - not just the kind of book you sit down and read, but the kind that you actually LOOK at. It's filled with lovely, soothing illustrations that leave you with a peaceful feeling. The book will take you through the sequence of events in Jesus life, with separate sections for His Birth, His Mission, His Death, His Resurrection, and His Legacy. You'll want to lay this book on your coffee table, or someplace with prominence in your home - you'll pick it up often.
Pick up several copies - you won't want to share yours - and
His Name is Jesus
will make a beautiful, keepsake gift for anyone on your gift-buying list.