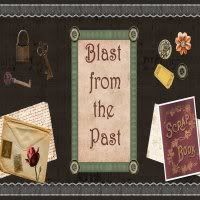 This past Friday, Ashley and I drove to TN for business meetings with my bosses from The Old Schoolhouse Magazine.  It's supposed to be an 8-hour drive, one way; but when you get two girls filled with coffee in a car, many potty stops are required along the way!  We spent 2 nights and headed up yesterday.  This picture reminds me a bit of the way I feel today, so I thought I'd share.  I haven't actually done this yet this afternoon, but I sure could ---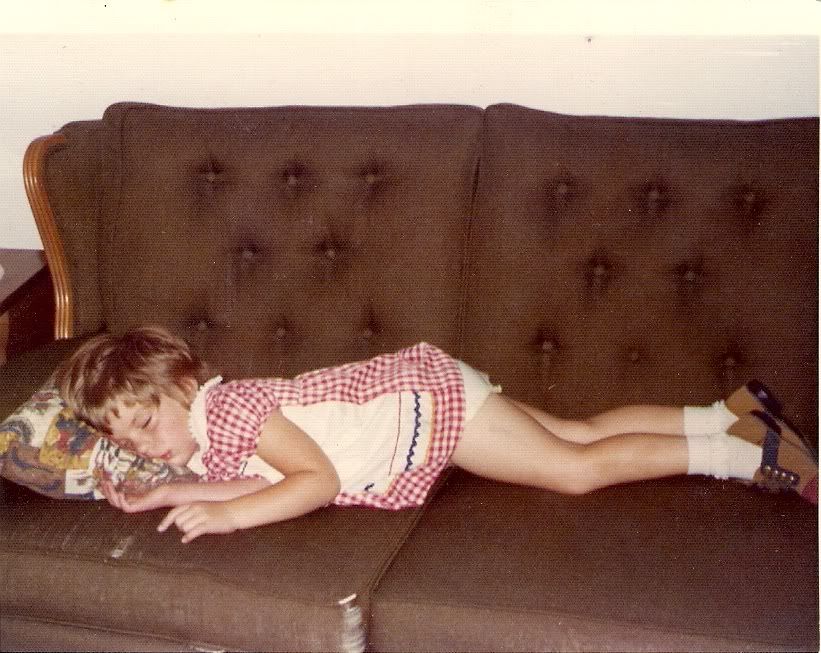 My mom has the back of this picture marked "After family picnic, June 1974".  I know I wore that dress for my 3-year pictures; but I would have been 4 in this picture.  Hence, the major shortness!  It kinda reminds me of something Cindy Brady would have worn, don't you agree?
And how 'bout those shoes?  My mom is always saying things like "Don't make fun!  I dressed you cute," and I know she's probably right and my kids will look back at old pictures someday and say "What were you thinking?!" but those just remind me of something you'd see at the bowling alley!