If you are planning a trip to Walt Disney World, or you're just slightly Disney-obsessed (like me), I recommend the following resources for feeding your Disney obsession - - -
~BOOKS~
*all books listed here are books that I have read/used personally. I will not recommend a book that I have not seen and read. Links go directly to my personal thoughts on the book (from there, you can click further links to purchase and/or find more information). If you are the author or publisher of a Disney-related book that you would like to have added to this list, please e-mail me.
Planning Books ~ for adults:
***Passporter's Walt Disney World – if you buy only one Disney planning book, this should definitely be it! It covers everything and it's conveniently organized. A must-have resource!
***The Complete Idiot's Guide to Walt Disney World (2010 edition) – a very thorough planning book!
***Hidden Mickeys – A Field Guide to Walt Disney World's Best Kept Secrets – not necessarily a "planning book" per se; but if you've been to Disney several times and are looking for "extra fun", this is the book for you. Older kids (good readers who don't "need" pictures) will also appreciate this book.
***The Little Black Book of Walt Disney World – a handy-dandy field guide that's actually small enough to take with you!
*** The Hidden Magic of Walt Disney World – I wasn't sure if I should include this under "planning" or "other". Repeat Disney visitors will appreciate the tidbits of Disney trivia, which will make your next trip more interesting.
Planning Books ~ for kids:
***Guide to the Magic for Kids – a one-stop Disney book for planning and journaling a trip to Walt Disney World. This book is a MUST HAVE!
***Kid Tips for Walt Disney World – this book is FULL of tips FOR kids, BY kids.
Other Books ~ for adults:
***The Key to the Kingdom – this book combines fact and fiction in a fast-paced Disney mystery/adventure.
***The Walt Disney World Trivia books by Lou Mongello – these books totally ROCK!
Other Books ~ for kids:
***Walt Disney World ADVENTURE – A Field Guide & Activity Book for Explorers – this is a really great book to introduce to your children before your Disney trip. They can start doing the activities then, maybe work on them on the way, and complete the rest while in the parks, or afterwards.
Magazines:
***Celebrations Magazine – this is my new favorite magazine! It's devoted entirely to Walt Disney World!
***Orlando Attractions Magazine – not all-Disney, but still a worthy resource to take a look at (especially if you visit the Orlando area a lot).
~WEBSITES~
Walt Disney World *official site
DISboards *this is a discussion forum – VERY active
Dad's Guide to Walt Disney World
Orlando Attractions Magazine Blog *here again, this is not JUST Disney, but all local attractions

(I'm now a contributing writer at Your Highway in the Sky – so be sure to check out my column - "Mother Knows Best")
~OTHER~
For your off-site lodging needs, I recommend Florida Dream Homes.

~*~*~*~*~*~*~
If you have an iPod, iPhone, or iPad (and who doesn't these days?!), you need to check out the Walt Disney World Complete Travel Guide App – it's only $4.99 and it's an awesome little planning tool! You can read my review of this app here.
~*~*~*~*~*~*~
If you're looking for one-of-a-kind Disney-themed jewelry, I recommend visiting Wear the Adventure Etsy Shop. I reviewed a piece of this great jewelry here.
~*~*~*~*~*~*~
Love Disney music? Me too! That's why I listen to Sorcerer Radio!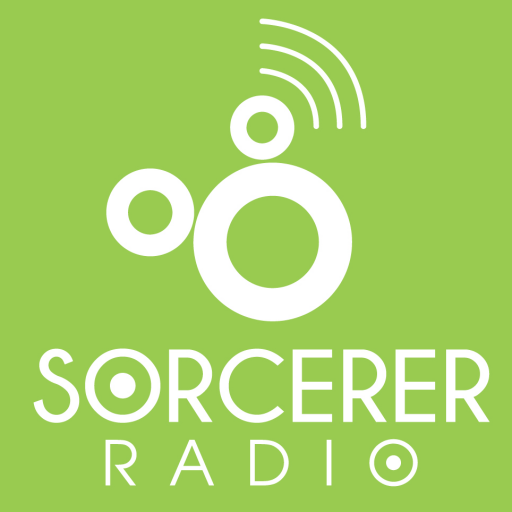 ~*~*~*~*~*~*~
These
Audio Guides
are a great alternative to guide books and will provide you with a ton of Disney trivia. We love listening to them in the car.
~*~*~*~*~*~*~
~BLOGS~
Over the past several months, I have been blessed to meet lots of Disney bloggers. I'd like to share links to these blogs so that you can enjoy them as well!
Lance Around Orlando *Lance's blog isn't just about Disney, but about lots of local attractions in the area. I always find it interesting and appreciate his opinion.
A World View - Enjoying Walt Disney World
The Disney Blogger Collection - New Every Half-Hour!
Disney Contests and Sweepstakes
Adventures of a Disney Princess
The Many Adventures of a Disney-Lovin' Spectrum Mom